Navigation:
Home
> Outdoor Adventure Specialists - Testimonials
Outdoor Adventure Specialists - Testimonials
Here's what a few of our customers have had to say about us. Have a testimonial of your own to share? Click Here fill out our short testimonial form.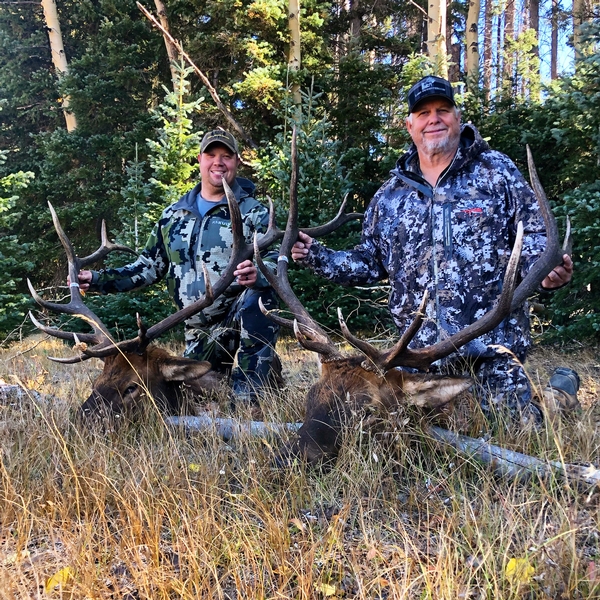 Chris and Kirk from Carlisle, Pa
New Mexico Elk
My Dad and I always wanted to do an Elk Hunt together. With the help of OAS we were able to do a New Mexico Elk Hunt. We saw hundreds of Elk and saw 5+ bulls each day and heard a ton of bugles. We will be booking another hunt very soon!!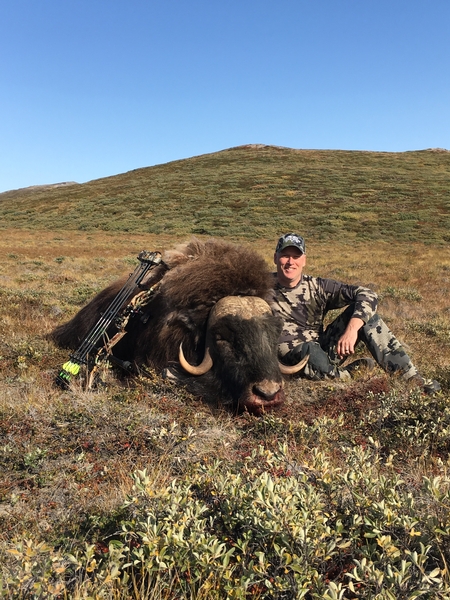 Mark from Washington Crossing, PA
Greenland Muskox
I just wanted to say thank you again for helping me with the opportunity to hunt Muskox in Greenland. The outfitter and his family are some of the nicest and hardest working people I have ever had the pleasure to hunt with, and the camp and hunting far exceeded my expectations. Although, I was successful in taking a muskox with my bow it was much more than just a successful hunt. Just a great experience over there altogether with some great people.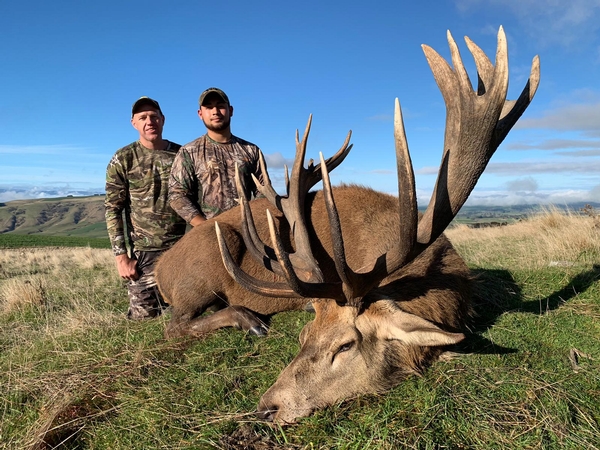 Dwayne & Myles of Newmanstown, PA
New Zealand Red Stag
This was my first time booking a hunting trip and wanted it to be something special for my son Myles . Chris made the whole process simple from start to finish and helped me navigate all the paperwork, permits, etc. We booked the New Zealand Red Stag hunt and it was everything Chris said it would be and more. The staff did a superb job at making us feel welcome and relaxed at camp. More than just the hunt I wanted a place with nice accommodations and great food and they delivered. Our guide made sure we had a great time and help us find a nice Red Stag and Arapawa Ram. I would highly recommend using him for his experience. Thank you Chris for all your help in making this hunting trip go smooth and I would recommend using OAS for your next hunting Adventure.
Tim of Leesport, PA
Bristish Columbia Moose & Mountain Goat
The Mountain Goat and Western Canadian Moose hunt booked thru OAS was one of the finest hunts I have been on. Everything was perfect, excellent guides, wranglers and accommodations. The hunting was world class. I harvested my goat on the first full day of hunting and my moose soon followed. All the animals received excellent care and arrived in great condition. Job well done by OAS.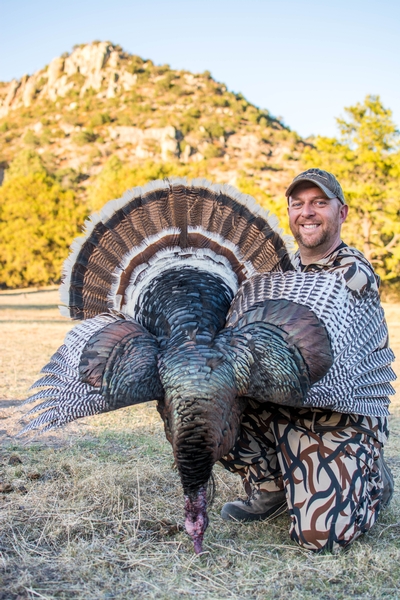 PJ of Quarryville, PA
Gould's Turkey of Mexico
Prior to being introduced to Chris I handled the time consuming leg work that was required to booking my own hunts. All of those worries and concerns are now over. OAS takes care of every little detail that is required to booking a quality hunt, and Chris' knowledge and experience is invaluable. Thanks to OAS I was able to complete my Wild Turkey Grand Slam and Royal Slam! Looking forward to my next adventure with OAS!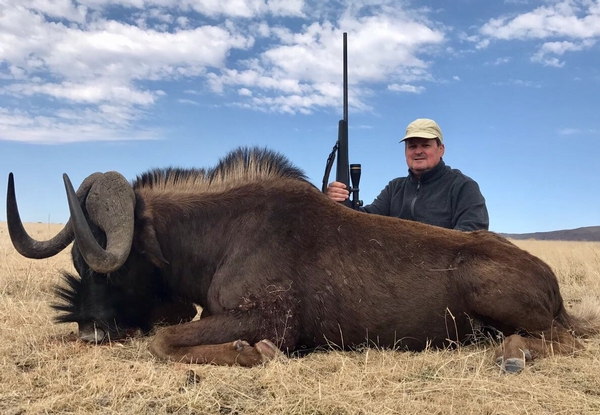 Todd of York, PA
South Africa Eastern Cape
Chris booked a hunt in South Africa for my son and I. We each got the five animals we signed up for. The guides and accommodations were excellent, and Chris was very helpful in helping us navigate the South African rules for bringing firearms into the country. The trip far exceeded our expectations.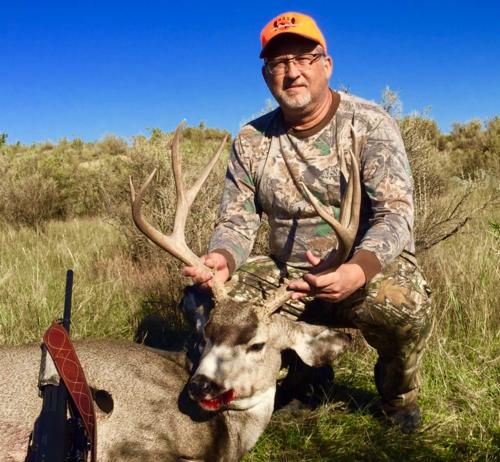 Scott of Pocono, PA
Wyoming Mule Deer/Antelope Combo
Just got back from a wonderful father/sons hunt in Wyoming. Contacted Chris last year and Outdoor Adventure Specialists was able to suggest an Outfitter that delivered a successful Antelope/Mule Deer hunt. Both Chris and the outfitter were very helpful with planning, suggesting gear and licensing. Already looking forward to our next adventure!!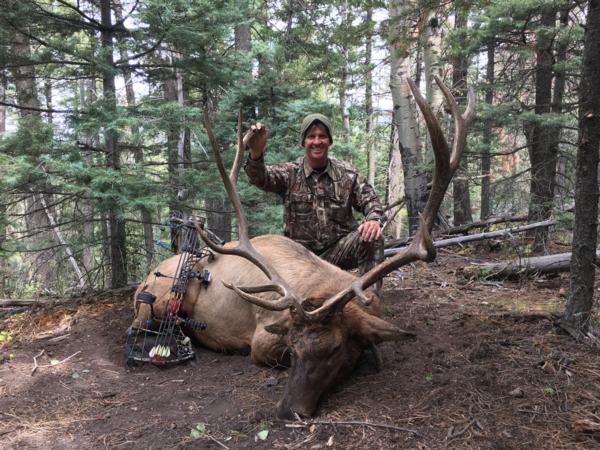 Tom of Mechanicsburg, PA
New Mexico Archery Elk
Worked with Chris Mueller of OAS to set up an archery elk hunt in La Cueva New Mexico. Guides he set me up with were highly experienced and intimately knowledgeable of the area. I was scheduled for a 5 day hunt and tagged out on 3rd day. Guides called in bulls every morning which I attribute to knowing where these elk were. Both guys in camp with me tagged out on bulls as well. On my return flight from New Mexico to Baltimore I was the only hunter out of 10+ guys on the flight with an elk rack as part of my baggage.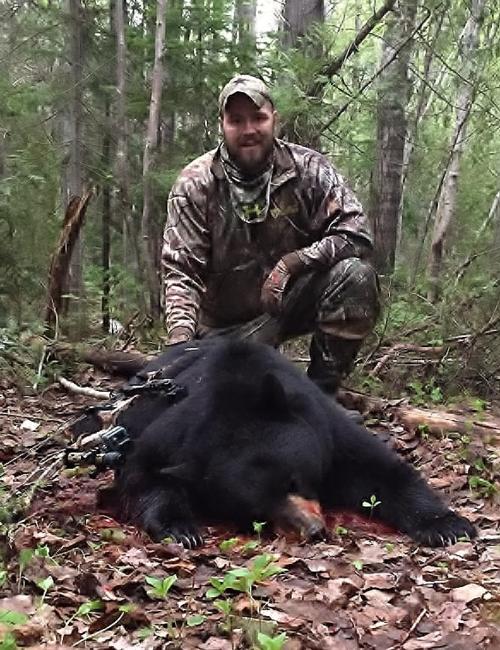 Andrew of Marion Heights, PA
New Brunswick Spring Bear
This was the first hunt I booked through OAS. Chris was very helpful from sending a list of recommended items for the hunt to places to stay on the way up. I was very impressed with OAS and the outfitter. I will definitely be booking future hunts with OAS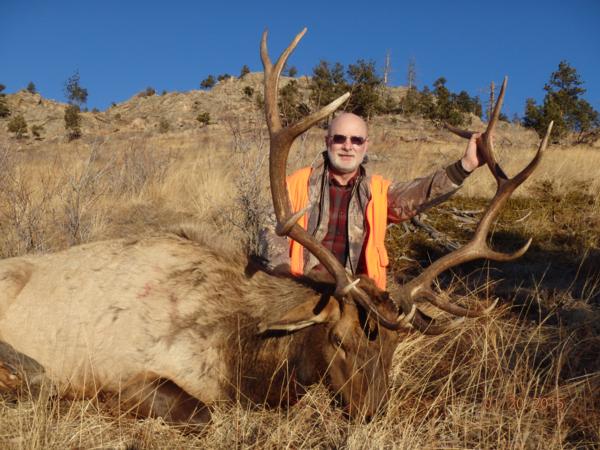 Lloyd of Fort Wayne, Indiana
Colorado Elk
I took my first bull elk hunting the Colorado late season on a hunt suggested by OAS. It was nice having someone who knew the area and outfitters who could produce a quality hunt in an area with lots of game to view. Unlike other trips I have been on, there was nothing I regretted dealing with Chris.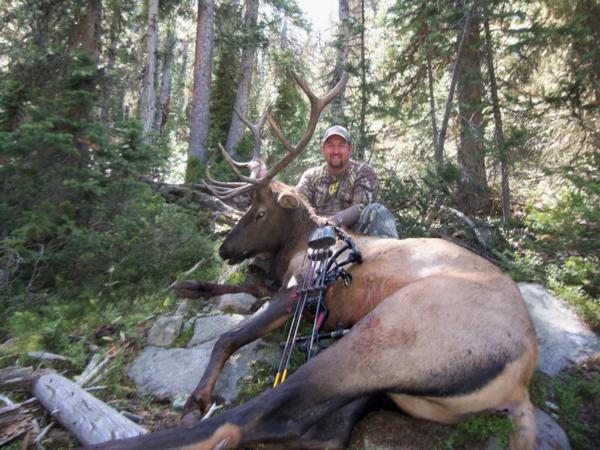 Chuck of Woodbury, New Jersey
Wyoming Archery Elk
I took my first bull elk on September 7th 2014 after 5 tough days of hunting. OAS is responsible for setting the whole hunt up and walking me through the licence process. I always look forward to working with OAS and will be booking another adventure in the near future. Thanks Chris for making a dream come true.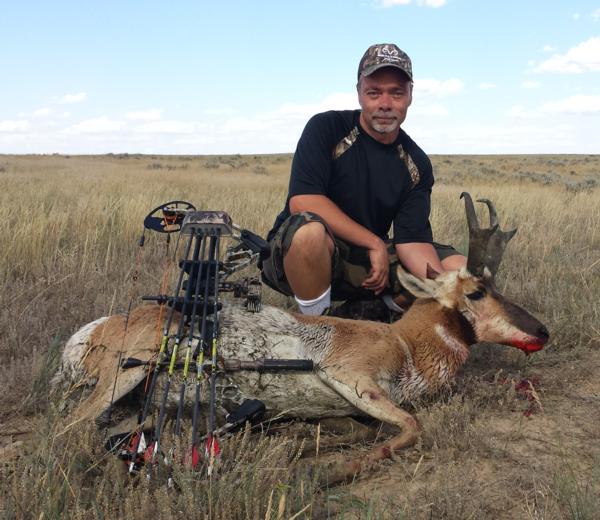 Clif of Gloversville, New York
Wyoming Antelope
I wanted to hunt Antelope with my bow. Chris set me up on an amazing hunt, making sure I was prepared between proper tags purchased, and travel itinerary. He even contacted me a day before my hunt while he was on his honeymoon to make sure I was all set! Who does that?? A great service provider that's who! I will definitely use his services again.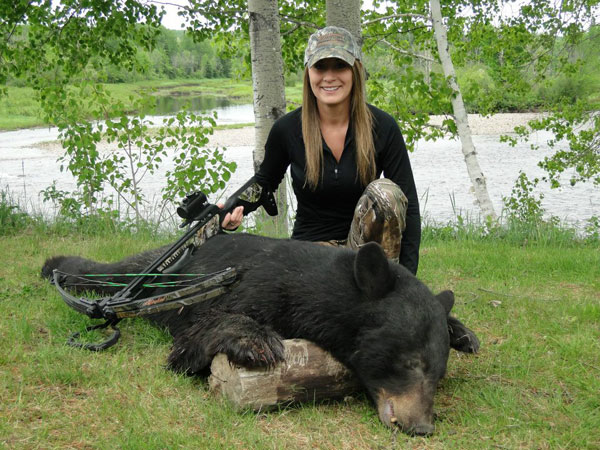 Saren & Derek of Dexter, Missouri
New Brunswick Spring Bear
My Husband and I booked our honeymoon adventure through OAS two years ago. I knew that I was marrying a man who loved to hunt and he knew I wanted an unforgettable experience. We were not the easiest clients to work with; we wanted the hunt of a lifetime. A few things OAS was able to do for us: My husband wanted a great hunt, good food, and to stay within a budget. I asked for a lodge with pet-friendly accommodations, I wanted to hunt with my husband in a stand (not in a ground blind), and I wanted to use my bow. OAS was able to find a hunt that encompassed all of the things we wanted: a great lodge with 3 amazing meals provided every day, a company who accepted our small pets, and a guide willing to accommodate such a 'needy girl'. I had the time of my life on this hunt! The week of our hunt I got the first kill and ended up with the largest bear of the week. I cannot image a more amazing experience to share than going to Canada and bringing home two Black Bears. Most couples bring home a few souvenirs and pictures from their honeymoon, we have two beautiful trophies mounted in our cabin that remind of us the amazing experience every day. Our hunt was great, our guides were the best, and all our travels were eased with the guidance we received from OAS. I can truly say that working with OAS has been our pleasure and we would recommend working with Chris to everyone!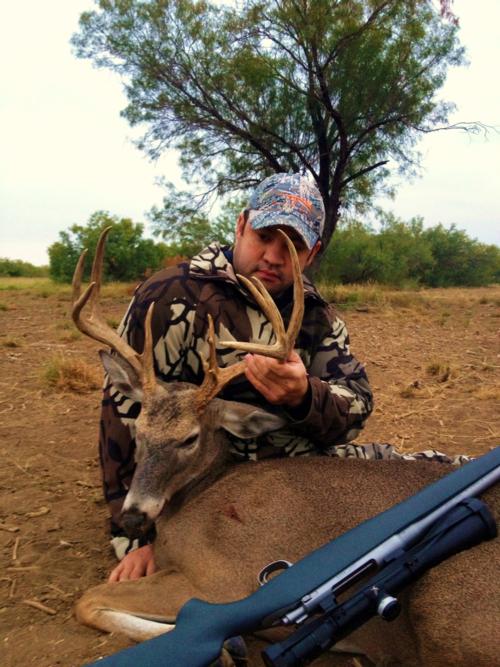 Paul of Candor, New York
South Texas Whitetail
"I was seeking a South Texas whitetail hunt that had quality bucks and could accommodate a paraplegic. Chris was quite thorough on my special needs and found an excellent whitetail destination that fulfilled everything I could want and need for this adventure. I was fortunate enough to take my largest rifle buck and enjoyed a comfortable and accessible stay at the lodge. Everything was perfect. I'm looking forward to booking more hunts through OAS so I can go after the best trophy animal and still have accommodations that suit my special needs."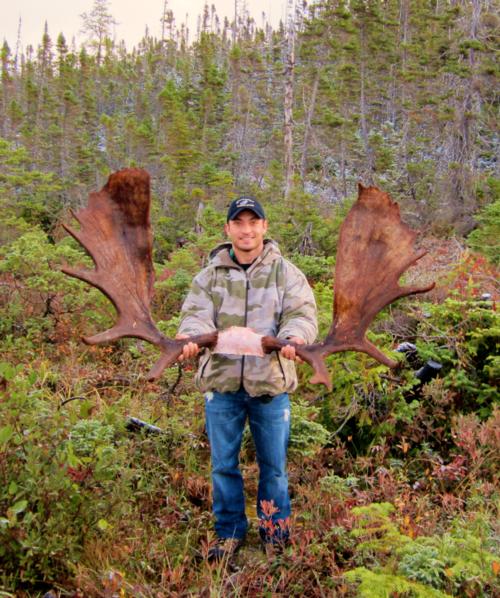 Mark of Houston, Texas
55 Trophy Bull Moose!
"I booked my first major hunt with OAS and ended up taking a 55" bull moose in Newfoundland! I have since gone on 3-4 trips a year that Chris has arranged for me and I have yet to be disappointed. Chris always works hard to send me on hunts that have been very successful, and does so to accommodate my busy schedule and budgets. I am grateful to OAS for the many great hunts and memories!"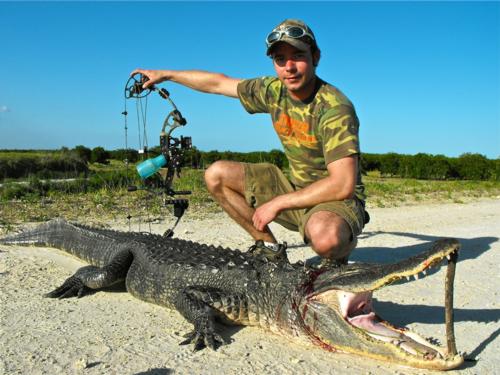 Dane of Alberta, Canada
Trophy Florida Alligator Hunt
"I have hunted just about everything Canada has to offer me. Have seen and experienced some amazing events. But this gator hunt that Chris prepared for me was truly an all together exceptional experience of its own. Even after all the action was done. And back home in Alberta Canada, OAS followed up with the handling of the trophy right to my door step."
Send Us A Comment
To our past clients: We appreciate your comments and if you would, fill out the form with comments and a photo about your experience at Outdoor Adventure Specialists. Fields marked with * are required. Please enter the Name field how you want your name to read on our website (Examples: John Doe, J. Doe, John D., John Doe Corporation).