Wild Turkey Gould's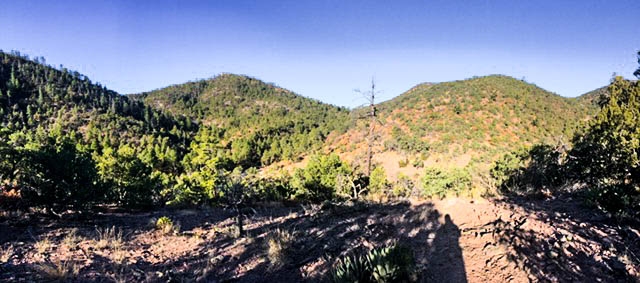 This oasis hidden deep in the mountains of Chihuahua holds many of the beautiful Goulds turkeys. The white tips on the tail really make these birds stand out in full strut. Pine covered hillsides provide great roosting areas for these large flocks and makes for some really close action when called in. The lodging is a hand made cabin with all the amenities of home and an incredible view from the front porch. Food is home cooked and always delicious. Everyone speaks English, including the guides and landowner, who are both US Citizens.
We provide transportation to and from El Paso, TX, meals, lodging, shotguns, ammo, guiding service, trophy preparation, and transport of birds back over the boarder. This area of Mexico is very safe and provides a great adventure for the traveling turkey hunter. A second bird can be added for a trophy fee if tags are available.
Let us help you finish your Royal or World Slam!!
---
Gould's Wild Turkey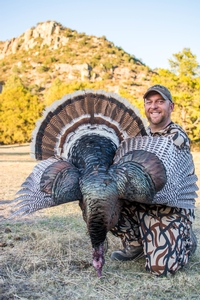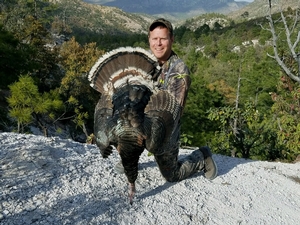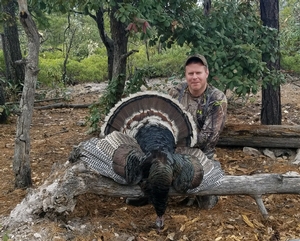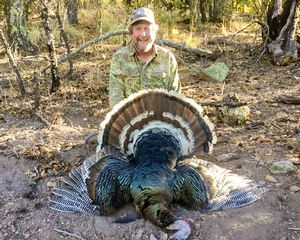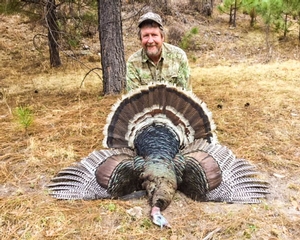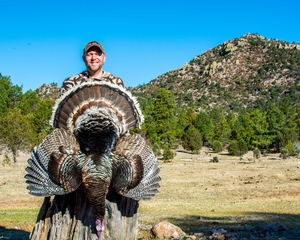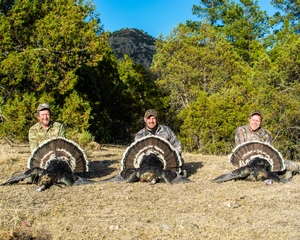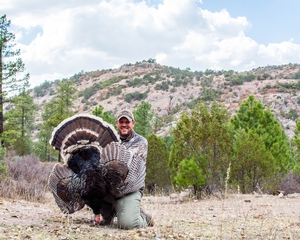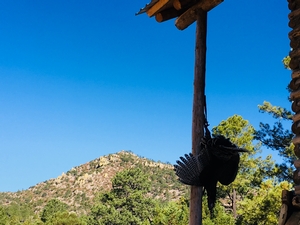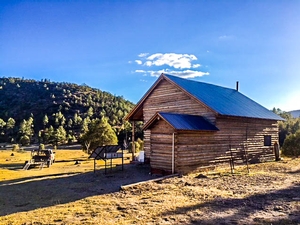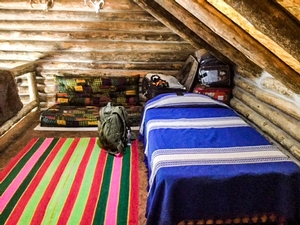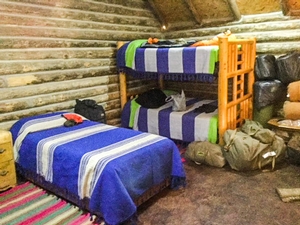 ---
Testimonials
My Husband and I booked our honeymoon adventure through OAS two years ago. I knew that I was marrying a man who loved to hunt and he knew I wanted an unforgettable experience. We were not the easiest clients to work with; we wanted the hunt of a lifetime. A few things OAS was able to do for us: My husband wanted a great hunt, good food, and to stay within a budget. I asked for a lodge with pet-friendly accommodations, I wanted to hunt with my husband in a stand (not in a ground blind), and I wanted to use my bow. OAS was able to find a hunt that encompassed all of the things we wanted: a great lodge with 3 amazing meals provided every day, a company who accepted our small pets, and a guide willing to accommodate such a 'needy girl'. I had the time of my life on this hunt! The week of our hunt I got the first kill and ended up with the largest bear of the week. I cannot image a more amazing experience to share than going to Canada and bringing home two Black Bears. Most couples bring home a few souvenirs and pictures from their honeymoon, we have two beautiful trophies mounted in our cabin that remind of us the amazing experience every day. Our hunt was great, our guides were the best, and all our travels were eased with the guidance we received from OAS. I can truly say that working with OAS has been our pleasure and we would recommend working with Chris to everyone!
- Saren & Derek of Dexter, Missouri
---
Request Information
Outdoor Adventure Specialists is a full service booking agency which prides itself on honesty, integrity, and proficiency. Let Outdoor Adventure Specialists take the uncertainty out of your next Wild Turkey Gould's adventure.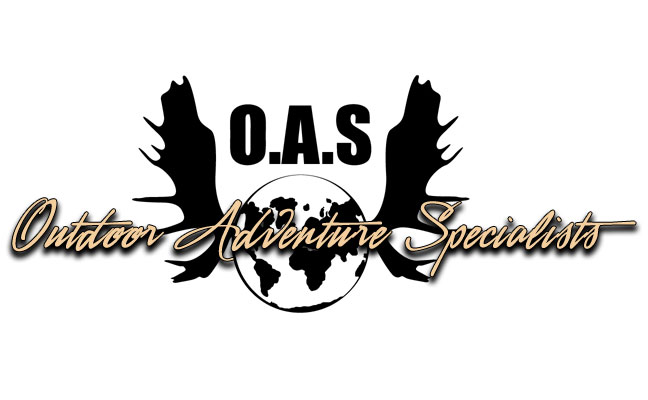 Outdoor Adventure Specialists
715 Riverside Ct
Harrisburg, PA 17112
Owner: Chris Muller
Phone: (215) 290-2099
Email: cmuller@oashunts.com