Rocky Mountain Elk Wyoming
The Big Horn Mountains are located in north central Wyoming which is home to many trophy bull elk. Our outfitter hunts the National Forest, BLM lands, and multiple private ranches surrounding the range. With many years of experience guiding clients to their trophy elk, the outfitter limits his hunts to no more then 4-6 clients in camp per week. Each wall tent camp has a custom wood stove, floors, and a generator to make your wilderness hunt as comfortable as possible. A full time cook will supply the home cooked meals. All licenses are obtained by a draw system and it is best to allow OAS help in planning which unit, hunt, and tag is necessary to provide the elk hunting experience you desire.
Archery elk hunts take place in September from a wall tent camp site located in the mountains. Calling and spot and stalk are both proven methods during the rut to take bulls in the 300"-350" range year after year. Success rates average about 75% with a 100% opportunity rate on mature bulls. Archery hunts are guided 1x1 for 6 days. Tags will take 1-6 preference points.
Rifle elk hunts take place from October 15th through November 5th from the similar wall tent camps. Spot and stalk and still hunting are the preferred method during this season. Cold weather with snow helps in tracking and spotting the big bulls and large herds. Bulls will range from 280"-350" with a success rate of 75% and 100% opportunity rate. Rifle hunts are guided 2x1 for 5 days. Tags will take 2-6 preference points.
---
Wyoming Rocky Mountain Elk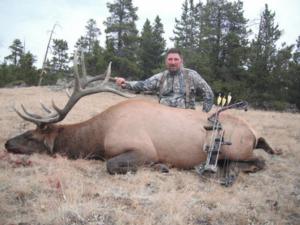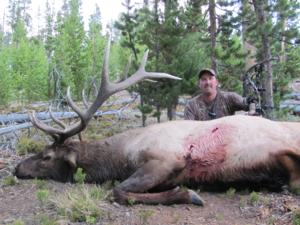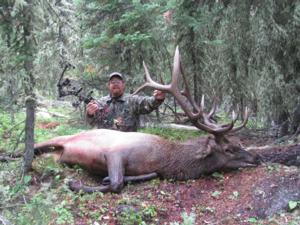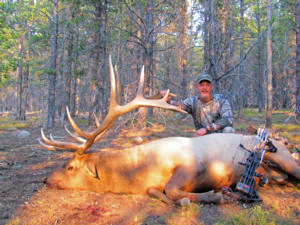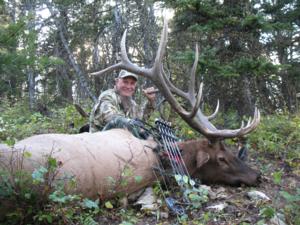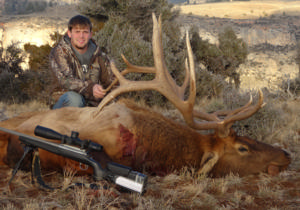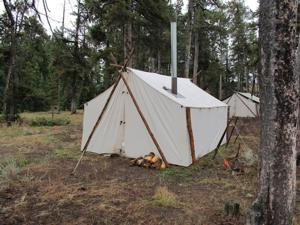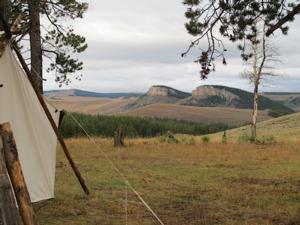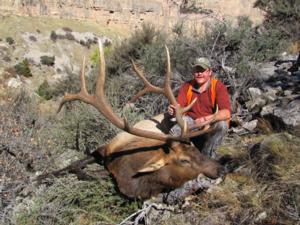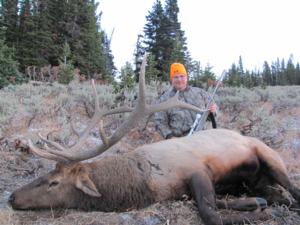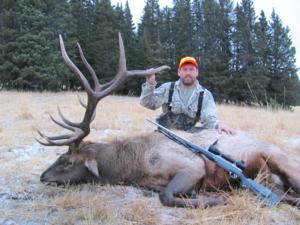 ---
Testimonials
"I have hunted just about everything Canada has to offer me. Have seen and experienced some amazing events. But this gator hunt that Chris prepared for me was truly an all together exceptional experience of its own. Even after all the action was done. And back home in Alberta Canada, OAS followed up with the handling of the trophy right to my door step."
- Dane of Alberta, Canada
---
Request Information
Outdoor Adventure Specialists is a full service booking agency which prides itself on honesty, integrity, and proficiency. Let Outdoor Adventure Specialists take the uncertainty out of your next Rocky Mountain Elk Wyoming adventure.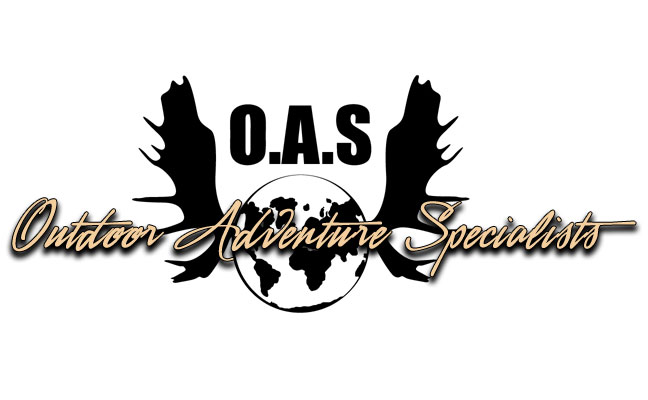 Outdoor Adventure Specialists
715 Riverside Ct
Harrisburg, PA 17112
Owner: Chris Muller
Phone: (215) 290-2099
Email: cmuller@oashunts.com