Mule Deer Wyoming
The eastern and central portions of Wyoming hold many nice Mule deer bucks. These animals populate the high mountain meadows of the Big Horn Mountains and the sage covered flats of the eastern plains which provides a variety of hunting conditions and options. The outfitter scouts year around for the biggest bucks and keeps tabs on them throughout the off season. Before your hunt begins, we will decide what bucks to go after based on your physical ability and desired hunting style. Spot and stalk is typically the name of the game but other tactics are used when necessary. This is a great hunt to combo with Pronghorn Antelope.
This outfitter leases a large piece of property with large alfalfa fields and a beautiful creek bottom. The availability of food and water attract and hold the deer on the property and allow them grow to their full antler potential. This outfitter takes a limited amount of hunters each season to keep pressure to a minimum. Lodging can be from lodge or hotel and meals can be home cooked or from local restaurants. This is a great way to experience a western hunt with high success.
There are a very limited number of early September archery hunts each year because of the conflicting elk seasons. Rifle Mule Deer hunts take place from October 1-31st. Rifle hunts offer a 95% success rate on 140"-160" bucks. The 4x4 typical frame is very common in this area.
---
Wyoming Mule Deer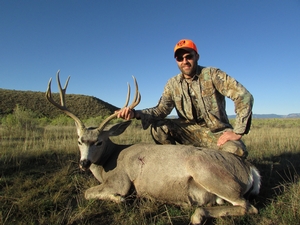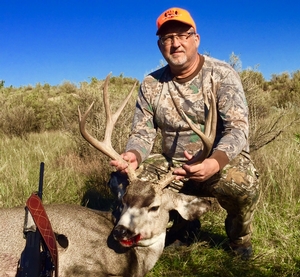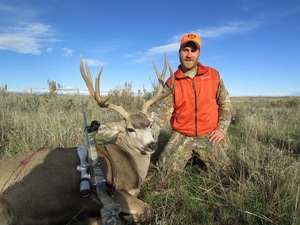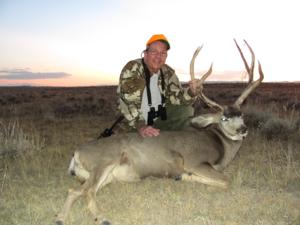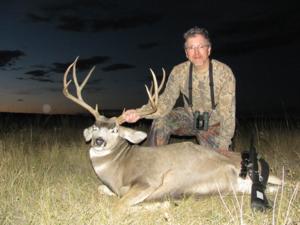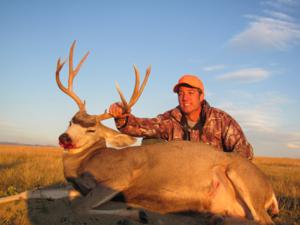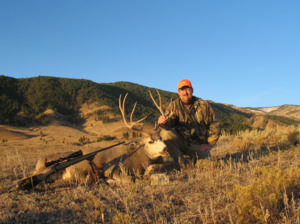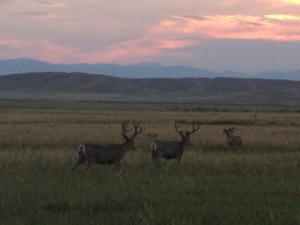 ---
Testimonials
Worked with Chris Mueller of OAS to set up an archery elk hunt in La Cueva New Mexico. Guides he set me up with were highly experienced and intimately knowledgeable of the area. I was scheduled for a 5 day hunt and tagged out on 3rd day. Guides called in bulls every morning which I attribute to knowing where these elk were. Both guys in camp with me tagged out on bulls as well. On my return flight from New Mexico to Baltimore I was the only hunter out of 10+ guys on the flight with an elk rack as part of my baggage.
- Tom of Mechanicsburg, PA
---
Request Information
Outdoor Adventure Specialists is a full service booking agency which prides itself on honesty, integrity, and proficiency. Let Outdoor Adventure Specialists take the uncertainty out of your next Mule Deer Wyoming adventure.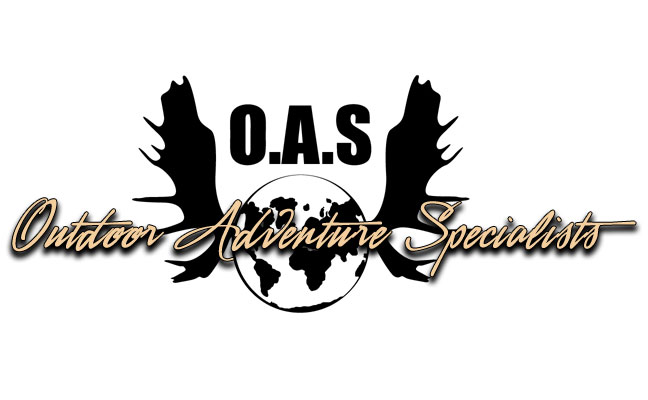 Outdoor Adventure Specialists
715 Riverside Ct
Harrisburg, PA 17112
Owner: Chris Muller
Phone: (215) 290-2099
Email: cmuller@oashunts.com