Mule Deer Mexico
The famous wide racked Desert Mule deer bucks of the Sonora Desert are elusive in the seemingly flat and empty desert. Large sandy desert flats are filled with barrel and cholla cactus that the deer love to browse. Interspersed dry brushy creek beds and overgrown thickets offer the perfect bedding for these bucks to hide and grow old. These dark horned monsters are known for incredible mass, giant frames, and wide spreads. Bucks will average 180"-220" with a few getting larger and spreads of 26"-36" outside. Our outfitter leases many large private ranches with quality deer numbers and genetics. With over 30 years of outfitting experience our outfitter understands how to consistently produce massive free range trophies every season.
We offer hunts from mid-December through January. This includes pre-rut all the way through the heart of the rut in mid-January. The hunt starts when you arrive in Hermosillo where the outfitter will escort you smoothly through customs and safely transport you to and back from your ranch. Hunting is limited to 2-4 hunters per ranch but larger parties can be arranged. Each private ranch has on site lodging that has all the amenities of home with hot showers, flushing toilets, and comfortable beds. You will experience local culture and amazing true Mexican food while hunting in Sonora. American food is also provided. Each ranch has a chef to prepare your three filling meals per day.
Hunting tactics include covering a lot of ground in high rack 4X4 pickups on the seemingly endless ranch roads, spotting and stalking, and tracking. Each hunt includes 1 guide and 1 driver for each hunter. These experienced local guides will assist in spotting and judging trophy animals while making sure your hunt in enjoyable. Many of these ranches have Javelina and some have Coues deer which can be hunted on a trophy fee basis.
The combination of a relaxing hunting style, BIG desert Mule Deer, and comfortable weather makes this hunt a MUST for any traveling hunter.
---
Mexico Mule Deer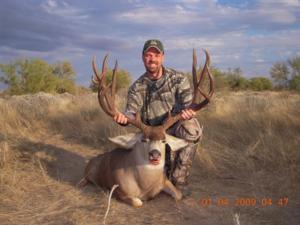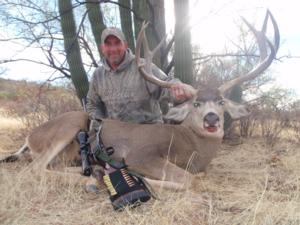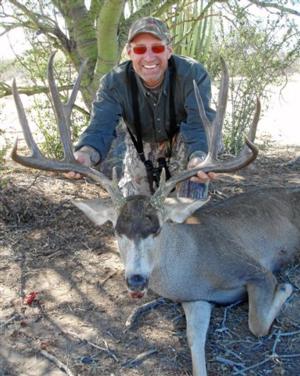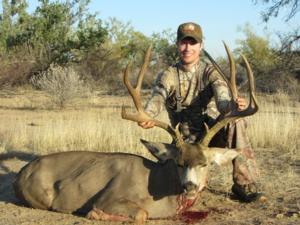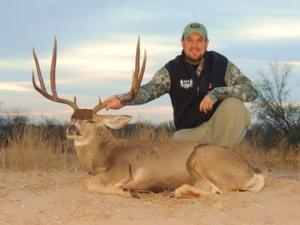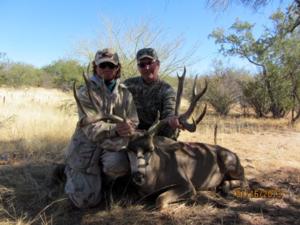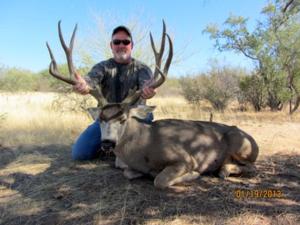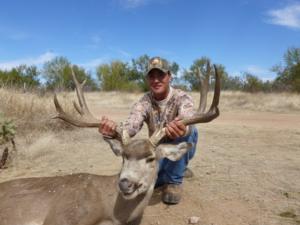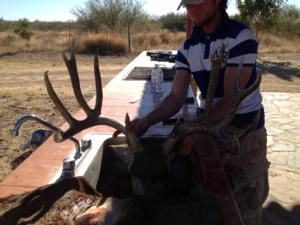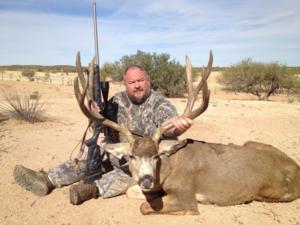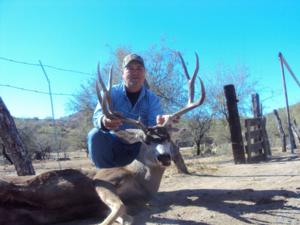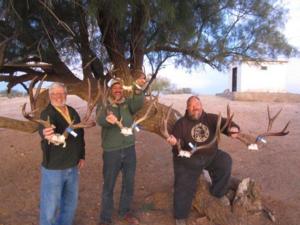 ---
Testimonials
I took my first bull elk on September 7th 2014 after 5 tough days of hunting. OAS is responsible for setting the whole hunt up and walking me through the licence process. I always look forward to working with OAS and will be booking another adventure in the near future. Thanks Chris for making a dream come true.
- Chuck of Woodbury, New Jersey
---
Request Information
Outdoor Adventure Specialists is a full service booking agency which prides itself on honesty, integrity, and proficiency. Let Outdoor Adventure Specialists take the uncertainty out of your next Mule Deer Mexico adventure.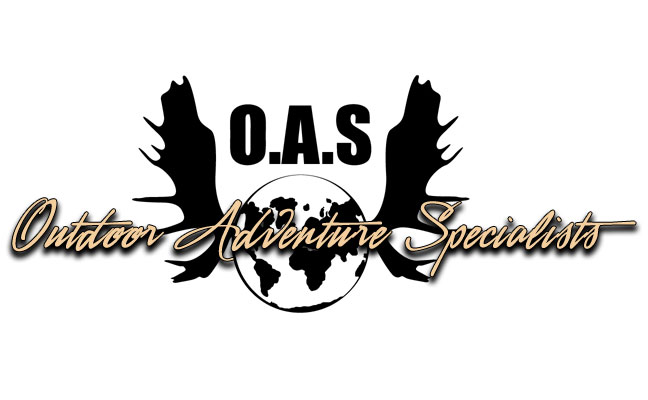 Outdoor Adventure Specialists
715 Riverside Ct
Harrisburg, PA 17112
Owner: Chris Muller
Phone: (215) 290-2099
Email: cmuller@oashunts.com