Desert Bighorn Sheep

The dark chocolate razor sharp rocks and various species of thorny cactus that cover much of the mountainous regions of Mexico are home to the elusive Desert Bighorn Sheep. These beautiful dark horned rams live in small secluded herds throughout the Sonora Desert and Baja Peninsula. Our outfitter has been involved with the conservation of Desert Sheep in Mexico for many years and understands how to operate a successful outfitting business. He has outfitted many dedicated sheep hunters to their Grand Slam and Super Slam rams throughout his career. Our outfitter offers hunts on a free range ranch in the Sonora Desert and on the famous Carmen Island.
Carmen Island is a 30,000+ acre paradise located in the Sea of Cortez off the Baja Peninsula. This island sanctuary is home to a healthy population of Desert Bighorn Sheep and many other species of Mexico. To date, every hunter who has hunted the island, including archery hunters, has been successful in taking a trophy Desert Bighorn Sheep. The outfitter utilizes a beautiful hacienda located on the beach front where you will stay every night throughout your hunt. Meals will be prepared by a chef as you relax after a long day of hiking and glassing. Leaving each morning you will travel by foot or by boat to the rugged interior where the rams find shelter and water. These hunts are 10 days with full exclusive access to the island and 100% attention from your 3 guides and staff. Hunt for 8-10 year old rams scoring up to and over 180" Boone & Crockett or a mature management ram from 160-170" Boone & Crockett. After you have harvested your ram you can relax on the secluded beach, snorkel or kayak in the Sea of Cortez, or partake in the world class Billfish and Dorado fishing which is all included in your hunt.
On the mainland of Mexico, in the heart of the Sonora Desert, our outfitter offers an incredible hunt for trophy Desert Bighorn Sheep. This large ranch is home to a healthy population of free ranging rams and offers the client a great opportunity at rams scoring an average of 150-170" Boone & Crockett. You will stay at a beautiful ranch house equipped with a fireplace and comfortable living accommodations. Your two local professional guides and camp staff will work hard to make your stay as enjoyable as possible. During your 10 day hunt you will spend many hours hiking and glassing in an effort to locate a mature trophy ram. Desert Mule Deer and Coues Deer can be added to this hunt to complete the Mexico experience.
All hunts include transportation to and from local airports and one non-hunting companion. Extras costs are license, tag, CITES permit, firearm importation permit, staff tips, Federal taxes and Conservation fee, and trophy exportation.
Contact Outdoor Adventure Specialists for further information and planning of your Desert Sheep hunt. A small deposit and payment plan can make this hunt much more obtainable then you would think. If you are looking to finish your slam, this hunt is for you!!
---
Desert Bighorn Sheep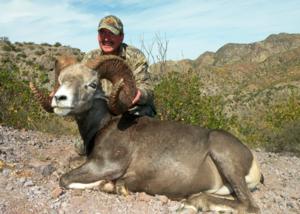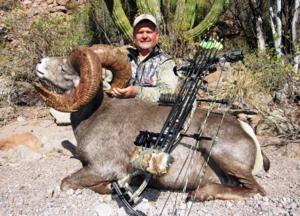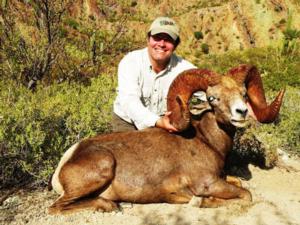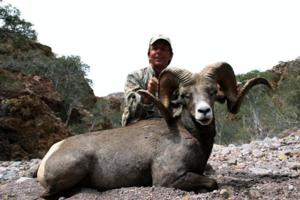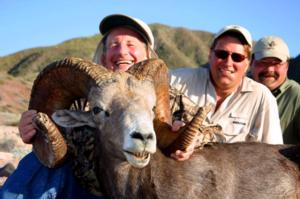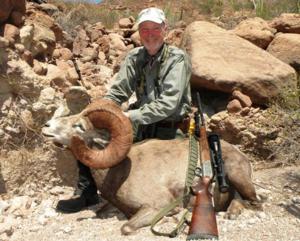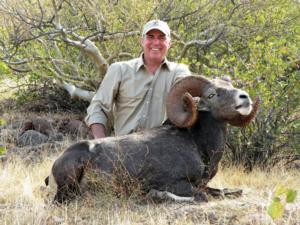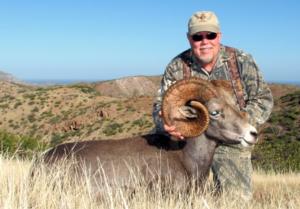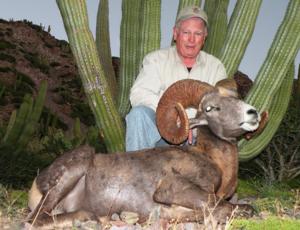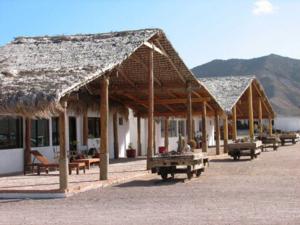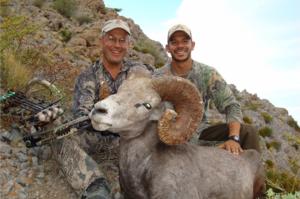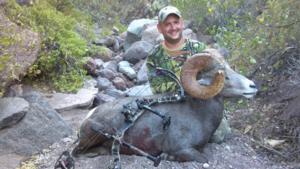 ---
Testimonials
My Husband and I booked our honeymoon adventure through OAS two years ago. I knew that I was marrying a man who loved to hunt and he knew I wanted an unforgettable experience. We were not the easiest clients to work with; we wanted the hunt of a lifetime. A few things OAS was able to do for us: My husband wanted a great hunt, good food, and to stay within a budget. I asked for a lodge with pet-friendly accommodations, I wanted to hunt with my husband in a stand (not in a ground blind), and I wanted to use my bow. OAS was able to find a hunt that encompassed all of the things we wanted: a great lodge with 3 amazing meals provided every day, a company who accepted our small pets, and a guide willing to accommodate such a 'needy girl'. I had the time of my life on this hunt! The week of our hunt I got the first kill and ended up with the largest bear of the week. I cannot image a more amazing experience to share than going to Canada and bringing home two Black Bears. Most couples bring home a few souvenirs and pictures from their honeymoon, we have two beautiful trophies mounted in our cabin that remind of us the amazing experience every day. Our hunt was great, our guides were the best, and all our travels were eased with the guidance we received from OAS. I can truly say that working with OAS has been our pleasure and we would recommend working with Chris to everyone!
- Saren & Derek of Dexter, Missouri
---
Request Information
Outdoor Adventure Specialists is a full service booking agency which prides itself on honesty, integrity, and proficiency. Let Outdoor Adventure Specialists take the uncertainty out of your next Desert Bighorn Sheep adventure.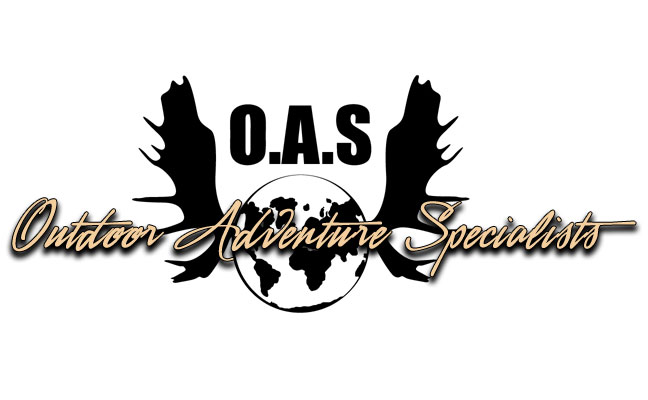 Outdoor Adventure Specialists
715 Riverside Ct
Harrisburg, PA 17112
Owner: Chris Muller
Phone: (215) 290-2099
Email: cmuller@oashunts.com