Coues Deer Mexico
The adventure of traveling to old Mexico to hunt the grey ghost of the desert will be an experience not soon forgotten. The sharp dark chocolate mountains covered by all types of cactus creates the perfect habitat for these small jumpy whitetails. This area of old Mexico is known to produce trophy bucks, many of which are in the top 20 all time. These old bucks are hunted using the spot and stalk method. You and your guide will put many hours behind the optics picking through the cactus ridden desert mountains looking for a trophy buck. Hunters see an average 10 bucks per day with many being over 100". This hunt consistently produces 100% success on bucks scoring over 100" with many breaking the Boone & Crockett minimum of 110".
This outfitter has been hunting this area for many years and it is very safe. You will be accompanied by the outfitters staff during the entire hunt and you will have a local English speaking guide who is familiar with the ranch. Good food with local flavors will be prepared by cook and nice ranch style accommodations just add to the experience of this hunt. Hunting old Mexico is a great adventure that should be experienced by every hunter.
---
Mexico Coues Deer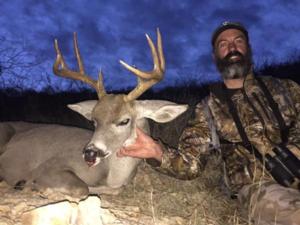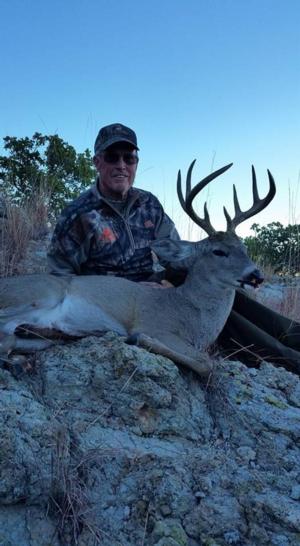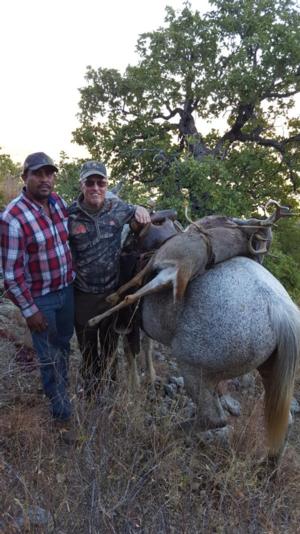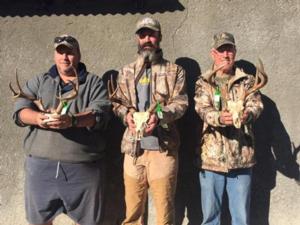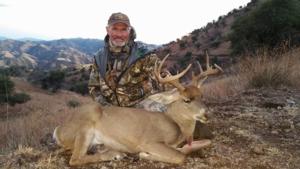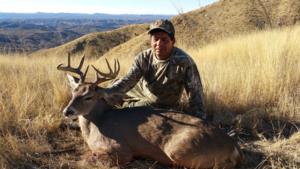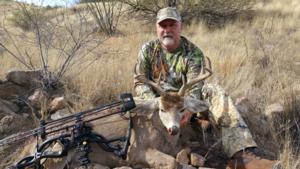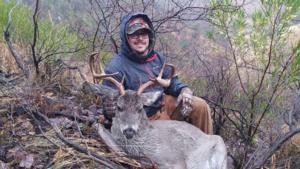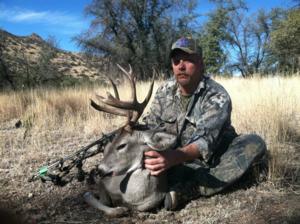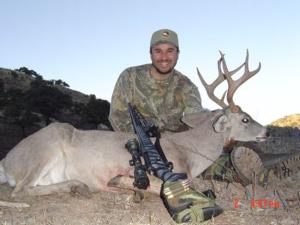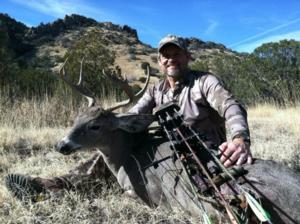 ---
Testimonials
My Husband and I booked our honeymoon adventure through OAS two years ago. I knew that I was marrying a man who loved to hunt and he knew I wanted an unforgettable experience. We were not the easiest clients to work with; we wanted the hunt of a lifetime. A few things OAS was able to do for us: My husband wanted a great hunt, good food, and to stay within a budget. I asked for a lodge with pet-friendly accommodations, I wanted to hunt with my husband in a stand (not in a ground blind), and I wanted to use my bow. OAS was able to find a hunt that encompassed all of the things we wanted: a great lodge with 3 amazing meals provided every day, a company who accepted our small pets, and a guide willing to accommodate such a 'needy girl'. I had the time of my life on this hunt! The week of our hunt I got the first kill and ended up with the largest bear of the week. I cannot image a more amazing experience to share than going to Canada and bringing home two Black Bears. Most couples bring home a few souvenirs and pictures from their honeymoon, we have two beautiful trophies mounted in our cabin that remind of us the amazing experience every day. Our hunt was great, our guides were the best, and all our travels were eased with the guidance we received from OAS. I can truly say that working with OAS has been our pleasure and we would recommend working with Chris to everyone!
- Saren & Derek of Dexter, Missouri
---
Request Information
Outdoor Adventure Specialists is a full service booking agency which prides itself on honesty, integrity, and proficiency. Let Outdoor Adventure Specialists take the uncertainty out of your next Coues Deer Mexico adventure.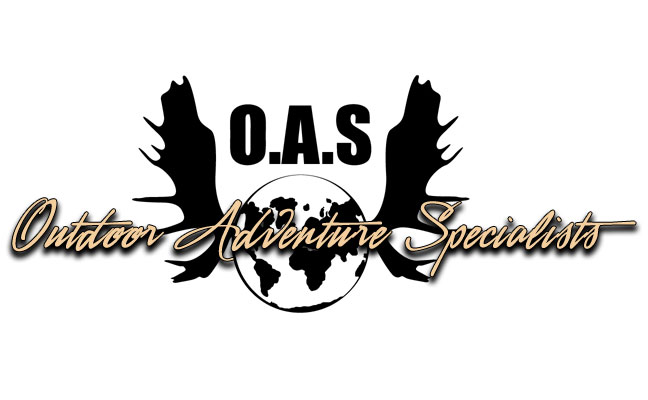 Outdoor Adventure Specialists
715 Riverside Ct
Harrisburg, PA 17112
Owner: Chris Muller
Phone: (215) 290-2099
Email: cmuller@oashunts.com