Central Barren Ground Caribou

The seemingly flat rolling tundra of northern Manitoba is broken up by lakes and small stands of spruce and dwarf birch. Our camp is located along the migration route of Qamanirjuaq herd which is migrating from their summer grounds in Nunavut to their winter grounds in Manitoba's northern forests. With the numbers of caribou growing each year and the limited 500 licensed hunters, our outfitter has produced a 100% success rate for over 12 years. This hunt is limited to 6 hunters in camp per week which gives you the full attention of the owners and staff. A family run operation with comfortable lodging and great food makes this a great experience for any hunter. With the proximity to a non-hunting area and the broken terrain, archery hunters have great success stalking within reasonable shooting distance. There are many animals in the Boone & Crocket category as well as Pope & Young taken each year. Expect average scores of around 330". In recent years many of Manitoba's top Central Barren Ground Caribou were taken at our camp.
The caribou hunting packages include all flights in and out of Thompson, Manitoba. Also included is 2 on 1 guide service, meals, lodging, meat and trophy preparation. Each camp is furnished with a potbelly stove to keep you warm if the temperature starts to drop, along with hot showers and a separate outhouse building. A generator is used to run a freezer and charge any electronics that you may need during your trip.
Caribou hunts are 5 hunting days. Season begins August 31st and runs for four weeks, concluding on September 20th. With the steady population of Caribou, hunters are still able to take TWO caribou on their adventure to Manitoba. Ptarmigan and Wolf are included, and Black Bear can be hunted as well. Not only is this area home to a great number of trophy caribou, but the surrounding lakes offer some the best fishing in the country. Just a few yards from the camp, the avid Sportsman can indulge in some excellent fishing for Manitoba Lake Trout, Northern Pike and Arctic Grayling. Fishing and hunting licenses not included in packages.
If you are looking for a great adventure with nearly guaranteed success, this hunt will not disappoint. This outfitter also offers Moose/Caribou combo hunts and world class fishing packages. This is a great opportunity to experience the adventure of fly-in open tundra caribou hunting!!
---
Central Barren Ground Caribou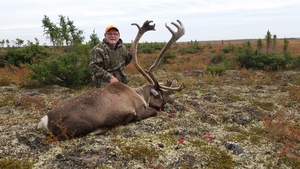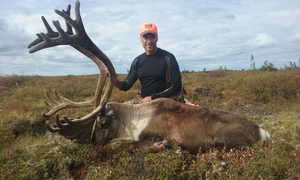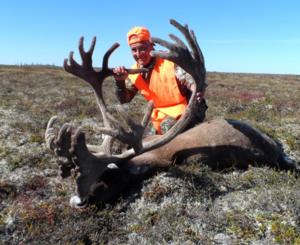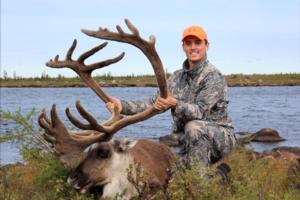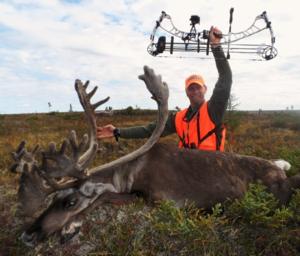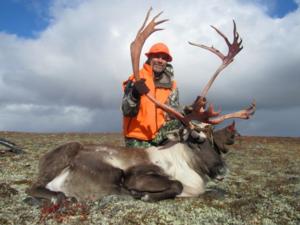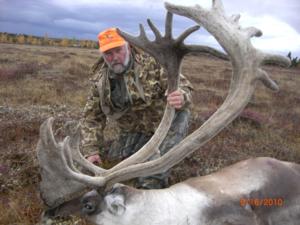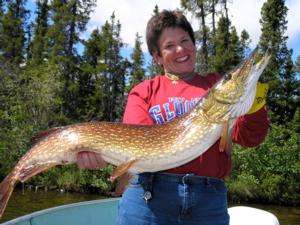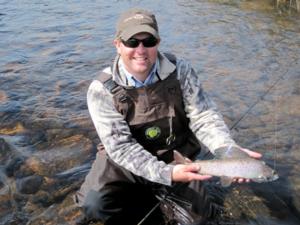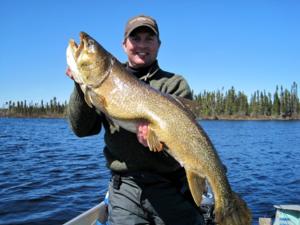 ---
Testimonials
Just got back from a wonderful father/sons hunt in Wyoming. Contacted Chris last year and Outdoor Adventure Specialists was able to suggest an Outfitter that delivered a successful Antelope/Mule Deer hunt. Both Chris and the outfitter were very helpful with planning, suggesting gear and licensing. Already looking forward to our next adventure!!
- Scott of Pocono, PA
---
Request Information
Outdoor Adventure Specialists is a full service booking agency which prides itself on honesty, integrity, and proficiency. Let Outdoor Adventure Specialists take the uncertainty out of your next Central Barren Ground Caribou adventure.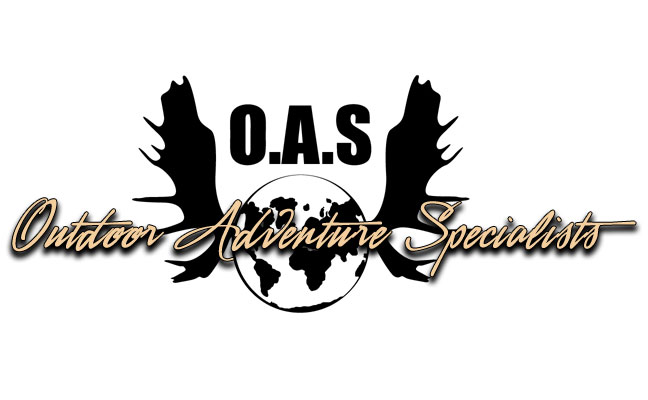 Outdoor Adventure Specialists
715 Riverside Ct
Harrisburg, PA 17112
Owner: Chris Muller
Phone: (215) 290-2099
Email: cmuller@oashunts.com