Black Bear New Brunswick
Within driving distance of many eastern states, New Brunswick offers a great opportunity to experience spring bear hunting at its finest. The thick pine forests around the Miramichi River are home to a high number of Black bears and very few hunters. This area consistently produces a 100% opportunity rate for quality bears with many qualifying for P&Y. This outfitter has lived and outfitted in this area for many years and guided many successful clients. Many active baits and an extremely high bear population make for exciting afternoons and evenings. Experience rutting boars fight, posture, and aggressively vocalize while jockeying for mating rank while you are perched close by.
The comfortable pine lodge sits along the banks of the Miramichi River and offers beautiful views of the surrounding scenery. The lodge has multiple bedrooms and bathrooms making it extremely comfortable for the limited 6 hunters in camp. The delicious home cooked meals consist of large portions and local favorites such as pancakes, lobster, and fiddleheads. With only 6 hunters per week, a remarkably reasonable price, and nearly perfect success rate, these spots fill up quickly year after year.
Spring hunts start in April and run through early June. There is some fishing available and there are plenty of Moose to see.
---
New Brunswick Black Bear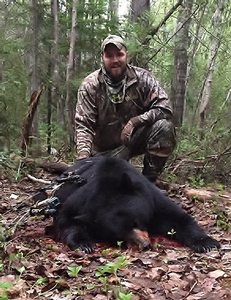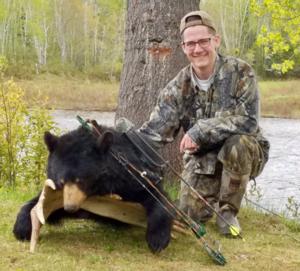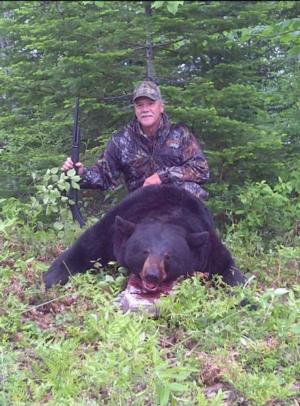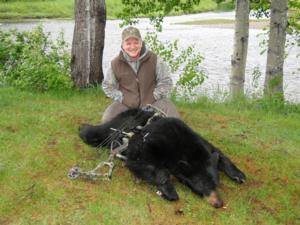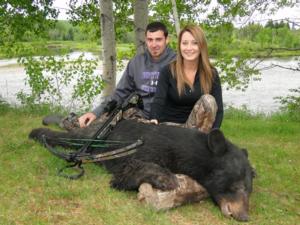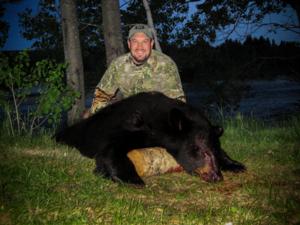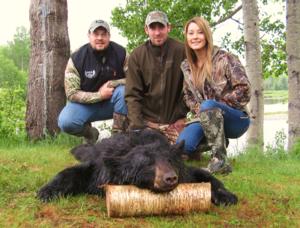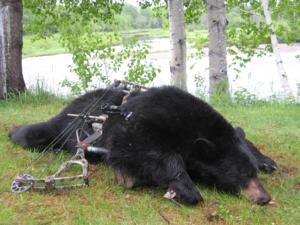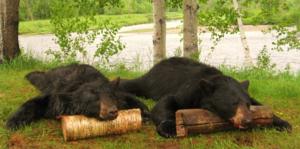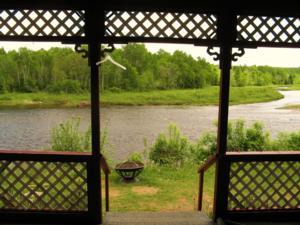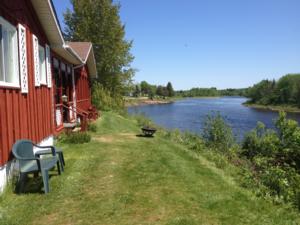 ---
Testimonials
Chris booked a hunt in South Africa for my son and I. We each got the five animals we signed up for. The guides and accommodations were excellent, and Chris was very helpful in helping us navigate the South African rules for bringing firearms into the country. The trip far exceeded our expectations.
- Todd of York, PA
---
Request Information
Outdoor Adventure Specialists is a full service booking agency which prides itself on honesty, integrity, and proficiency. Let Outdoor Adventure Specialists take the uncertainty out of your next Black Bear New Brunswick adventure.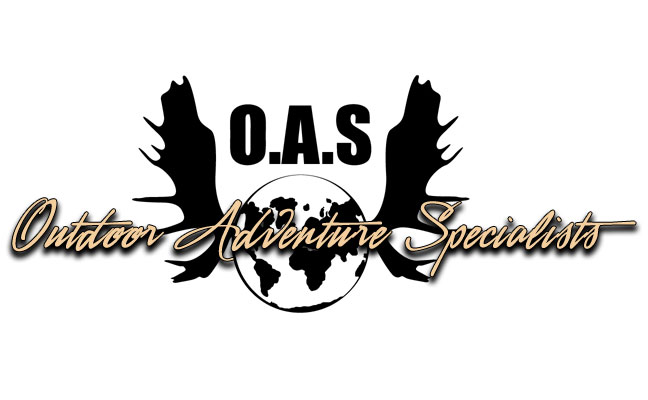 Outdoor Adventure Specialists
715 Riverside Ct
Harrisburg, PA 17112
Owner: Chris Muller
Phone: (215) 290-2099
Email: cmuller@oashunts.com