Florida Alligator Hunting
This outfitter is a master of the Florida swamps and waters. His years of bowfishing experience in the south Florida waters allows him to make the most of your adventure. The private swamp alligator hunts offer some amazing trophy potential and numerous opportunities per day on the water. This is the perfect hunt for small groups or families looking for a successful adventure down south just minutes from Disney World. The public season hunt is a cheaper alternative for the non-resident alligator hunter looking to tag a Florida swamp monster. This hunt typically takes place at night and your tag is only good for one alligator of any size. Both of these hunts are customizable to you or your hunting party. Bowfishing and hog hunting can be added at a small additional fee.
---
Alligator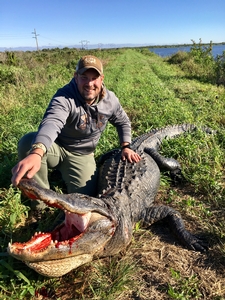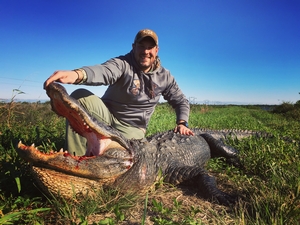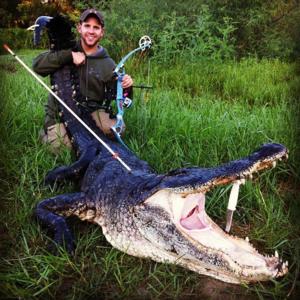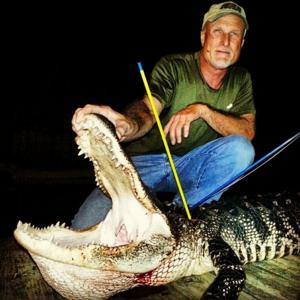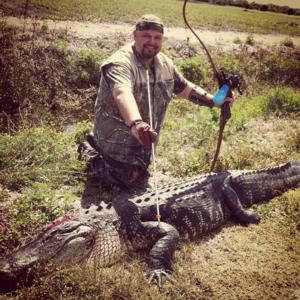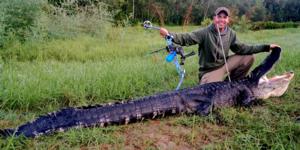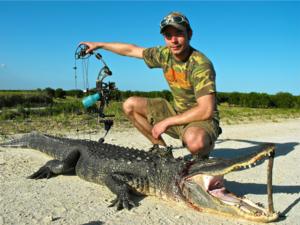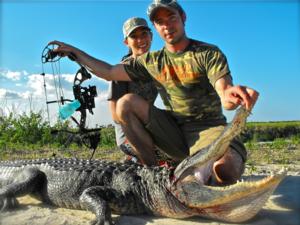 ---
Testimonials
"I have hunted just about everything Canada has to offer me. Have seen and experienced some amazing events. But this gator hunt that Chris prepared for me was truly an all together exceptional experience of its own. Even after all the action was done. And back home in Alberta Canada, OAS followed up with the handling of the trophy right to my door step."
- Dane of Alberta, Canada
---
Request Information
Outdoor Adventure Specialists is a full service booking agency which prides itself on honesty, integrity, and proficiency. Let Outdoor Adventure Specialists take the uncertainty out of your next Florida Alligator Hunting adventure.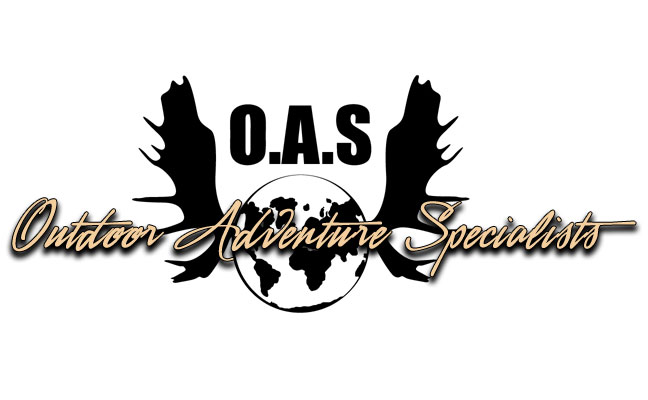 Outdoor Adventure Specialists
715 Riverside Ct
Harrisburg, PA 17112
Owner: Chris Muller
Phone: (215) 290-2099
Email: cmuller@oashunts.com