Wild Hog Texas
This large private ranch in west Texas offers some of the most amazing hog hunting I have ever seen!! Over population is an understatement, but not only do they have the numbers, they have a lot of giant trophy tuskers. These hogs are trophy managed even though this is a free ranging cattle ranch. Hunting packages available for all weapons and size of groups. This is a spot and stalk hunt no matter the weapon of choice. Driving and glassing will be the name of the game. Late winter early spring offers the best chance at quantity and quality hogs.
---
Wild Hog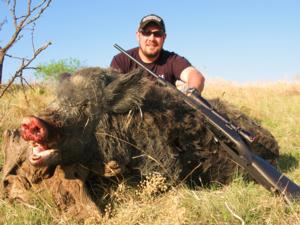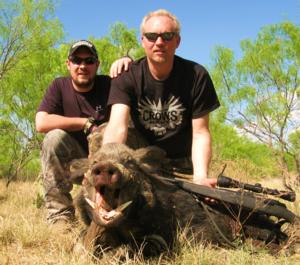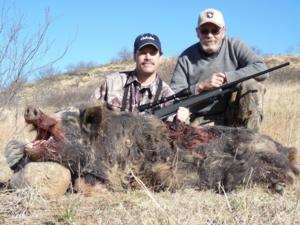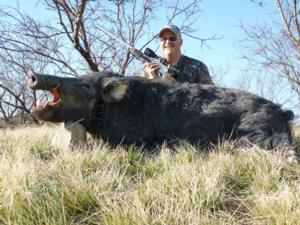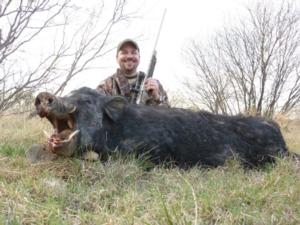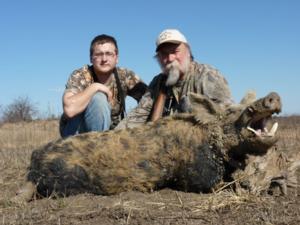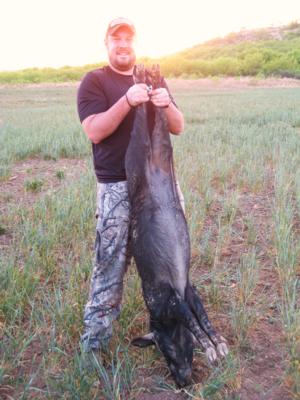 ---
Testimonials
This was my first time booking a hunting trip and wanted it to be something special for my son Myles . Chris made the whole process simple from start to finish and helped me navigate all the paperwork, permits, etc. We booked the New Zealand Red Stag hunt and it was everything Chris said it would be and more. The staff did a superb job at making us feel welcome and relaxed at camp. More than just the hunt I wanted a place with nice accommodations and great food and they delivered. Our guide made sure we had a great time and help us find a nice Red Stag and Arapawa Ram. I would highly recommend using him for his experience. Thank you Chris for all your help in making this hunting trip go smooth and I would recommend using OAS for your next hunting Adventure.
- Dwayne & Myles of Newmanstown, PA
---
Request Information
Outdoor Adventure Specialists is a full service booking agency which prides itself on honesty, integrity, and proficiency. Let Outdoor Adventure Specialists take the uncertainty out of your next Wild Hog Texas adventure.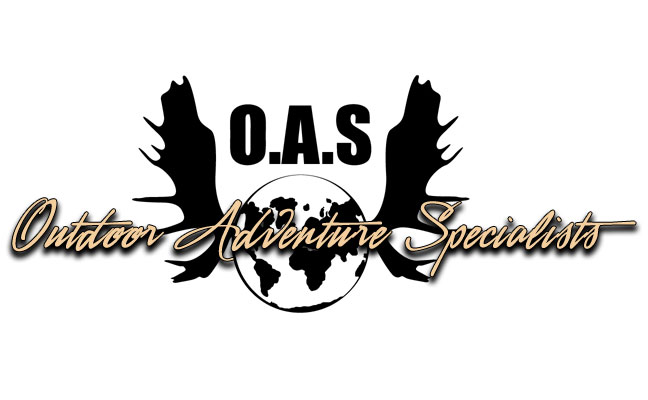 Outdoor Adventure Specialists
715 Riverside Ct
Harrisburg, PA 17112
Owner: Chris Muller
Phone: (215) 290-2099
Email: cmuller@oashunts.com