Whitetail Deer Saskatchewan
The mysterious dense woods of northern Saskatchewan are legendary among whitetail hunters around the world. Each fall hunters travel north in search of the dark horned massive bodied bucks that seem to just appear from the dark forest. Our trusted outfitter has been in the outfitting business for many years and understands what it takes to produce trophy animals and happy clients. Hunters have consistently taken bucks from 140"+ for many years with many bucks having the desired typical frames and heavy mass. This outfitter utilizes a beautiful and comfortable wood lodge located in the hunting area. A chef prepares your meals each day and the staff makes sure your hunt is enjoyable.
Hunts are 6 days in length and include lodging, meals, and guide. Our outfitter successfully guides archery, muzzleloader, and rifle hunters each season. Your guide will transport you via ATV into your hunting spot. Each hunting stand is baited with alfalfa before your arrival to ensure the site is active when you arrive. The outfitter utilizes treestands, ground blinds, and box blinds to accommodate each hunter and their style of hunting.
Hunting starts in late October and runs through the month of November. The rut is typically the last two weeks of November but hunting can be great during any week.
---
Saskatchewan Whitetail Deer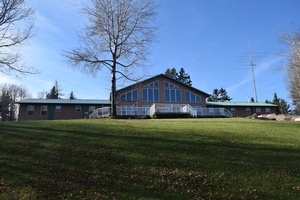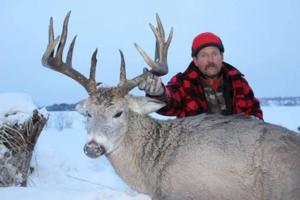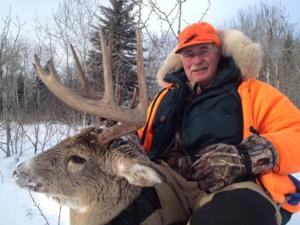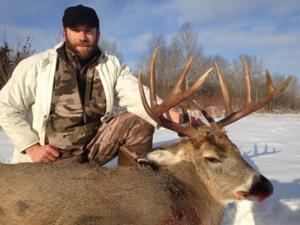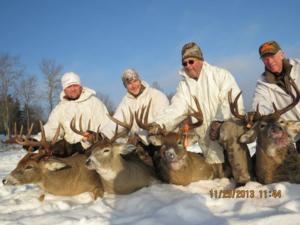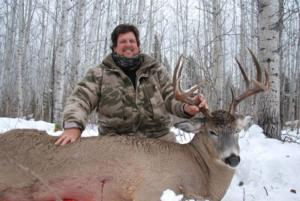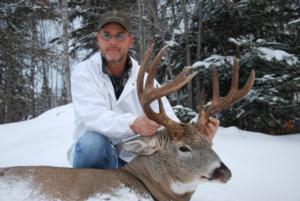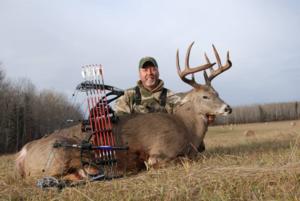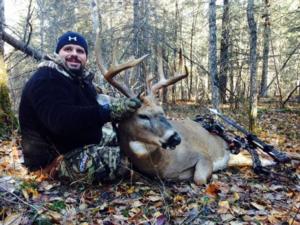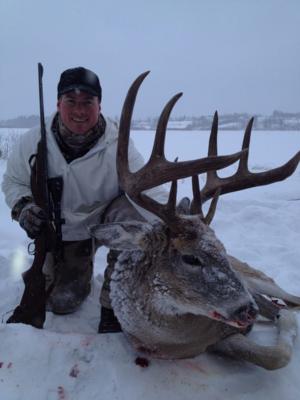 ---
Field Notes
Outdoor Adventure Specialists field notes, booking information, articles and past hunters.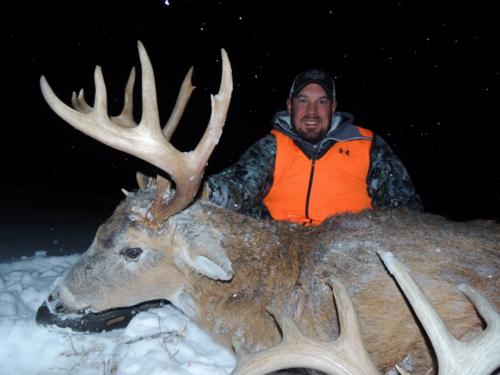 Late Season Iowa Success
January 1st, 2014 was the beginning of a new year and also a great day to be in Iowa with a tag in hand. With snow coming down and the temperatures hovering around 0 degrees, the deer were on their feet and piling into the standing soybeans. Read more...
---
Testimonials
This was my first time booking a hunting trip and wanted it to be something special for my son Myles . Chris made the whole process simple from start to finish and helped me navigate all the paperwork, permits, etc. We booked the New Zealand Red Stag hunt and it was everything Chris said it would be and more. The staff did a superb job at making us feel welcome and relaxed at camp. More than just the hunt I wanted a place with nice accommodations and great food and they delivered. Our guide made sure we had a great time and help us find a nice Red Stag and Arapawa Ram. I would highly recommend using him for his experience. Thank you Chris for all your help in making this hunting trip go smooth and I would recommend using OAS for your next hunting Adventure.
- Dwayne & Myles of Newmanstown, PA
---
Request Information
Outdoor Adventure Specialists is a full service booking agency which prides itself on honesty, integrity, and proficiency. Let Outdoor Adventure Specialists take the uncertainty out of your next Whitetail Deer Saskatchewan adventure.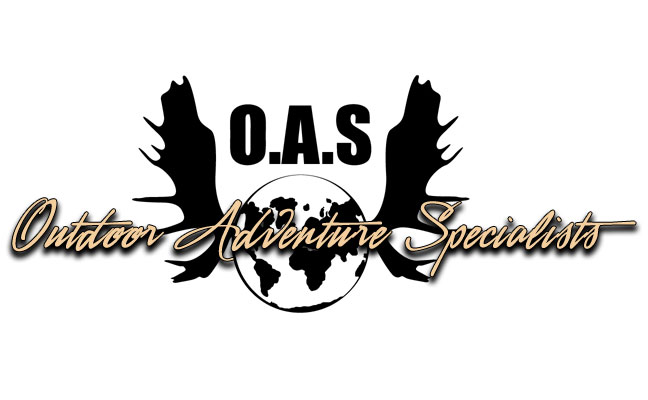 Outdoor Adventure Specialists
715 Riverside Ct
Harrisburg, PA 17112
Owner: Chris Muller
Phone: (215) 290-2099
Email: cmuller@oashunts.com