Rocky Mountain Elk Colorado
North central Colorado is home to some of the best elk habitat in the west. This outfitter has many years of experience guiding elk and mule deer hunters throughout Colorado. All hunts are guided 2x1, but a 1x1 upgrade is available. Limiting the number of hunters taken each year has ensured that clients receive 100% of the outfitters, guides, and staff's attention during their hunt. This is the reason our hunters leave satisfied after each elk hunting adventure.
This outfitter has exclusive hunting rights to over 200,000 acres of wilderness that borders the Rocky Mountain National Park. This wilderness pack-in hunt offers a great experience for bulls ranging in the 270"-320" class. The outfitter has 6 wilderness camps fully set-up with comfortable wall tents, cots, and stoves. There is a max of 6 elk hunters per week and 2 hunters with 1 guide per camp. The outfitter will rotate camps to keep the pressure off the elk. Rifle and archery hunts are 100% draw and muzzleloader is 50% draw. Success rates average around 70% on mature bulls across all seasons. Drop camp hunts are also available.
The outfitter also leases large private ranches that allow access to large landlocked tracts of public land. This unit is managed for a 45 bulls for 100 cows ratio and is home to a large resident herd of elk. During the regular archery, muzzleloader, and rifle seasons, you will be hunting mature bulls from the resident herd that range from 320"-380". This hunt can be conducted from either wall tent camps or lodges depending on the weather and ranch being hunted. Archery tags take 2 points to draw while muzzleloader and first rifle season take 6 points. The second, third, and fourth rifle seasons typically take 3 points to draw.
After the rutting activity has stopped and the cold weather sets in, elk from the Rocky Mountain National Park start to migrate into this unit. This unit offers two special late season hunts to help manage the animals migrating out of the park. The hunt in late November through early December takes 4 points to draw. The hunt from middle January to late January takes 5 points to draw. Landowner tags are available for this hunt. You will stay in a nice lodge with comfortable accommodations and eat home cooked meals every night.
---
Colorado Rocky Mountain Elk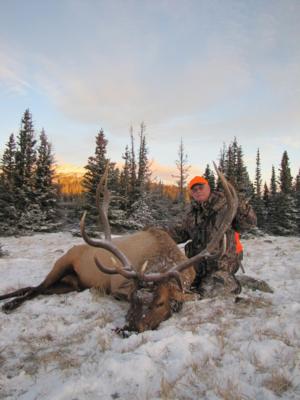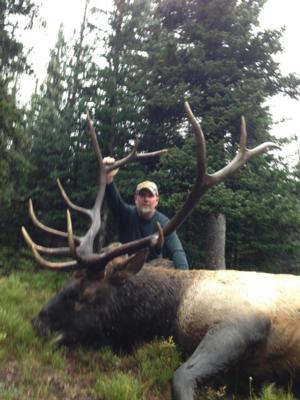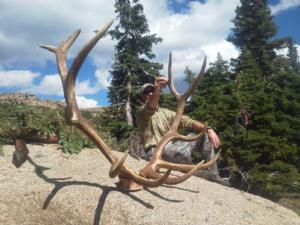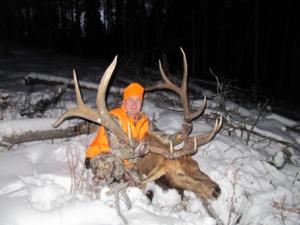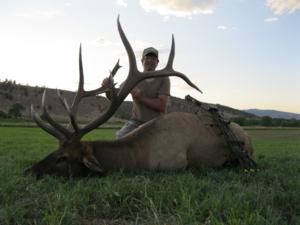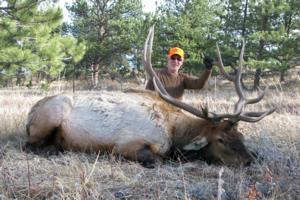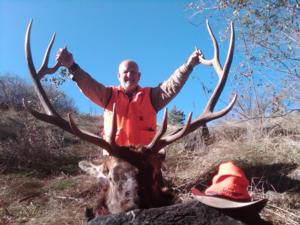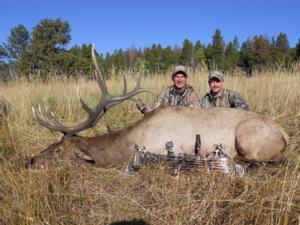 ---
Field Notes
Outdoor Adventure Specialists field notes, booking information, articles and past hunters.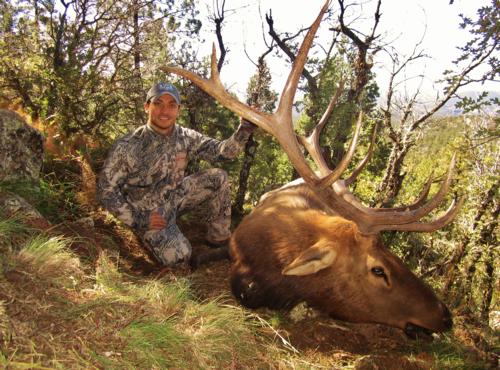 New Mexico Muzzleloader Bull
OAS client Mark was able to take this trophy elk on a recent trip to New Mexico. Mark was hunting during the muzzle loader season which offers the chance to catch the tail end of the rut while hunting with a weapon with a little longer reach then a bow. Mark killed this bull on day two of a five day hunt. Read more...
---
Testimonials
This was the first hunt I booked through OAS. Chris was very helpful from sending a list of recommended items for the hunt to places to stay on the way up. I was very impressed with OAS and the outfitter. I will definitely be booking future hunts with OAS
- Andrew of Marion Heights, PA
---
Request Information
Outdoor Adventure Specialists is a full service booking agency which prides itself on honesty, integrity, and proficiency. Let Outdoor Adventure Specialists take the uncertainty out of your next Rocky Mountain Elk Colorado adventure.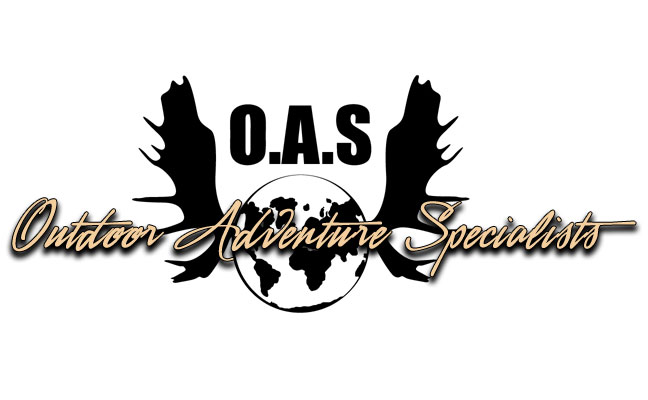 Outdoor Adventure Specialists
715 Riverside Ct
Harrisburg, PA 17112
Owner: Chris Muller
Phone: (215) 290-2099
Email: cmuller@oashunts.com