Quebec Labrador Caribou
The famous Leaf River and George River herd migrations of northern Quebec have been the focus of many hunter's dreams for decades. The thought of being nearly trampled by the clicking hooves of thousands of caribou is something that very few hunters ever have the privilege of witnessing. The extremely open and vast tundra can appear void of game as you lay your head to rest at night only to wake to thousands of caribou moving through camp. These caribou migrate south each season and our outfitter runs camps above and below the 57th parallel. This allows our clients the best opportunity to be out in camps where the caribou are moving. With 27 available camps the outfitter only utilizes 5 per week of the season. If the caribou are not cooperating and there is an available camp, you will be moved to up your odds of success. Yearly our outfitter produces an over 90% success rate.
Our trusted outfitter is one of the best in the business and has built their reputation with honesty to their clients. With many years of experience and a reputation to uphold, this outfitter consistently delivers an unforgettable Quebec hunting adventure. Camps are limited to 6 hunters per week and consist of comfortable living facilities. Guiding options vary from 1x6 to 1x1. These options allow us to fit this caribou hunt into a wide range of budgets and abilities. Limited "drive up" hunts are also available at a budget friendly price.
All hunts include; 7 day round trip from Montreal, airport, Federal & Prov taxes, caribou license, Black Bear hunting & fishing in season (additional cost for licenses), parking in Montreal, shuttle service in Montreal, flight from Montreal to base camp, flight to camp by float plane - return, boat & motor with unlimited gas, screened meat houses, meat boxes, cheesecloth & cape salt, professional English speaking guides, radio communication to base, emergency satellite phone, cold storage at base camp & Montreal, transport of game to Montreal.
If hunting the tundra for migrating caribou is something you have always dreamed of, contact O.A.S. today to start planning your Quebec adventure!!
---
Quebec Labrador Caribou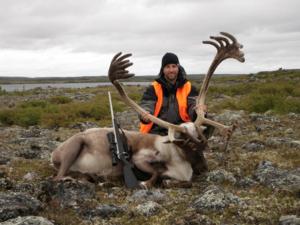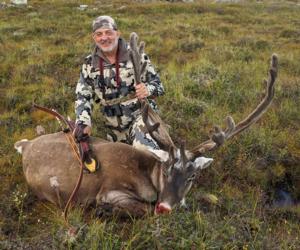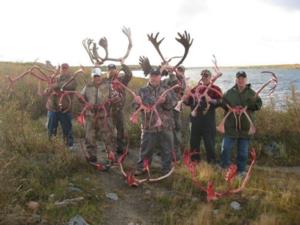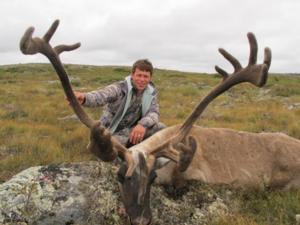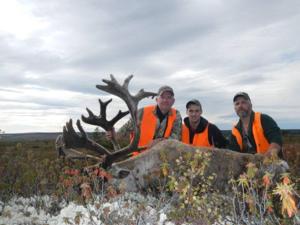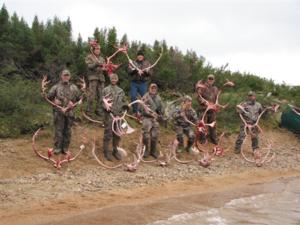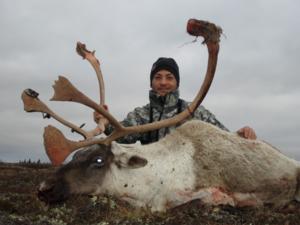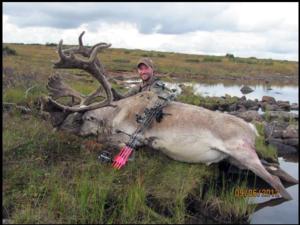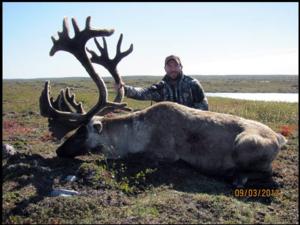 ---
Testimonials
"I was seeking a South Texas whitetail hunt that had quality bucks and could accommodate a paraplegic. Chris was quite thorough on my special needs and found an excellent whitetail destination that fulfilled everything I could want and need for this adventure. I was fortunate enough to take my largest rifle buck and enjoyed a comfortable and accessible stay at the lodge. Everything was perfect. I'm looking forward to booking more hunts through OAS so I can go after the best trophy animal and still have accommodations that suit my special needs."
- Paul of Candor, New York
---
Request Information
Outdoor Adventure Specialists is a full service booking agency which prides itself on honesty, integrity, and proficiency. Let Outdoor Adventure Specialists take the uncertainty out of your next Quebec Labrador Caribou adventure.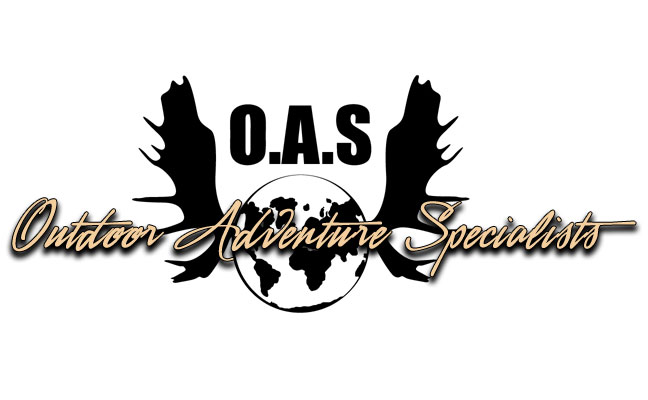 Outdoor Adventure Specialists
715 Riverside Ct
Harrisburg, PA 17112
Owner: Chris Muller
Phone: (215) 290-2099
Email: cmuller@oashunts.com