Pronghorn Antelope Wyoming
The high density of Pronghorn Antelope in eastern Wyoming is legendary. Our outfitter's 32,000 acre private lease consists of open sage prairie, rolling hills, large lush alfalfa fields, and timbered river bottoms. The low hunting pressure and ample food and water keep the antelope on the lease throughout the entire year. It is not uncommon to spot over 100+ antelope every day of your hunt. With this outfitter's years of hunting experience, high density of antelope, and ideal hunting property, you are sure to leave successful and happy. A log cabin or a nice hotel are the two lodging options available. Some clients prefer the hotel because of its close proximity to the hunting grounds. You can expect mature bucks to score from 60"-75" with horn lengths from 14"-17" on this property.
Antelope tags are obtained by a draw system, but with much of the unit consisting of private property there are many leftover tags available. Firearm hunts are any 3 hunting days from October 1st through the 15th. Hunts are guided 2x1 and annually produce 100% success. Archery hunts are any 4 days from August 1st through the 15th. Archery hunts are done from ground blinds over water holes or spot and stalk. These hunts offer a 100% opportunity rate. The target rich environment creates the perfect hunting opportunity for youth and inexperienced hunters.
Rifle antelope hunts can be combined with rifle Mule Deer for an exciting week of hunting. Check out the Wyoming Mule Deer hunting page for more information.
---
Wyoming Pronghorn Antelope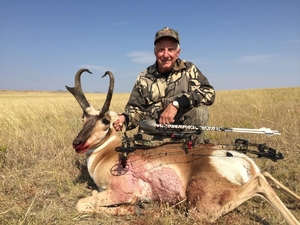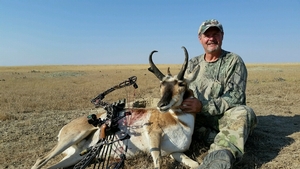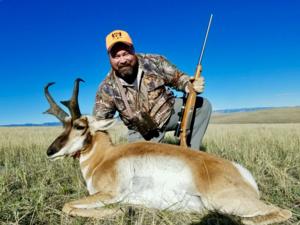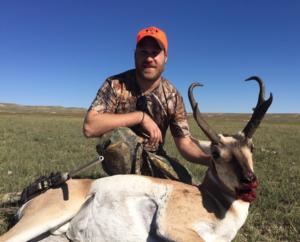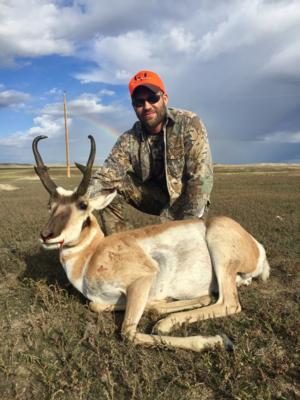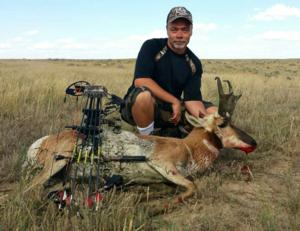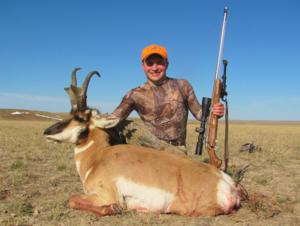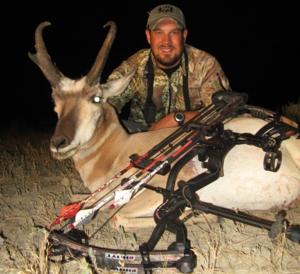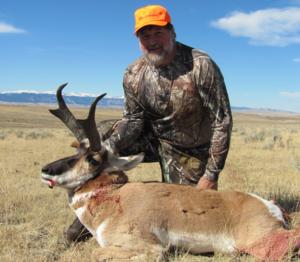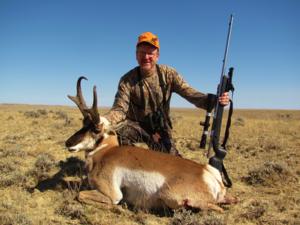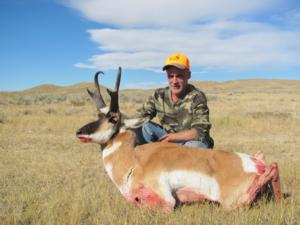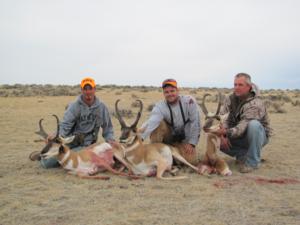 ---
Testimonials
"I was seeking a South Texas whitetail hunt that had quality bucks and could accommodate a paraplegic. Chris was quite thorough on my special needs and found an excellent whitetail destination that fulfilled everything I could want and need for this adventure. I was fortunate enough to take my largest rifle buck and enjoyed a comfortable and accessible stay at the lodge. Everything was perfect. I'm looking forward to booking more hunts through OAS so I can go after the best trophy animal and still have accommodations that suit my special needs."
- Paul of Candor, New York
---
Request Information
Outdoor Adventure Specialists is a full service booking agency which prides itself on honesty, integrity, and proficiency. Let Outdoor Adventure Specialists take the uncertainty out of your next Pronghorn Antelope Wyoming adventure.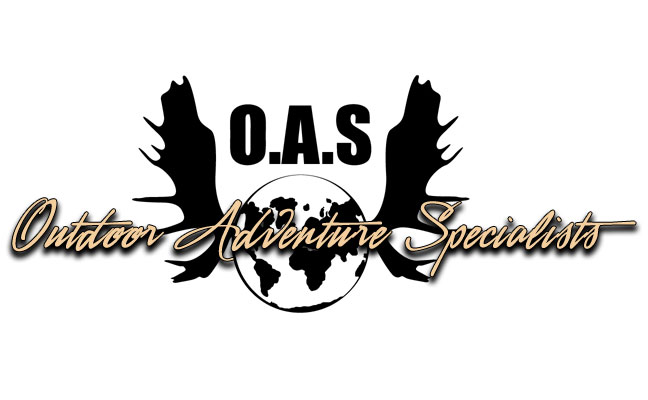 Outdoor Adventure Specialists
715 Riverside Ct
Harrisburg, PA 17112
Owner: Chris Muller
Phone: (215) 290-2099
Email: cmuller@oashunts.com