Muskox Victoria Island

Traveling thousands of miles on Victoria Island's white frozen terrain just screams adventure!! Leaving from base camp in Ulukhaktok (previously known as Holman), you and your guide will utilize snow sleds to conquer miles of open terrain looking for a trophy caliber Muskox. The cabins are owned by the Ulukhaktok community members and are heated for a comfortable stay on the arctic ice. These hunts hold a 100% success rate with the opportunity to take a second trophy because of the abundance of game.
The guides and local culture are irreplaceable additions to this adventure hunt. Take time to experience traditional events like community drum dances, hooking a real northern fish, and the chance to nab a super-sized Arctic hare. Experience the polar conditions and extreme adventure the north can provide while hunting for one of few lasting prehistoric animals still roaming this earth. Umingmuk, the Inuit word for muskox, is known as the arctic buffalo and one of the last true survivors of the Ice Age.
During the spring hunt you will be transported on a sled, pulled by a snowmobile. Hunts are available from April through May when the snow is as deep as the days are long. During the fall hunt you will go inland by ATV or along the coast by boat. The terrain is rough but the weather will be much tamer. All hunts are 5 days in length and are sure to be an adventure.
---
Testimonials
"I booked my first major hunt with OAS and ended up taking a 55" bull moose in Newfoundland! I have since gone on 3-4 trips a year that Chris has arranged for me and I have yet to be disappointed. Chris always works hard to send me on hunts that have been very successful, and does so to accommodate my busy schedule and budgets. I am grateful to OAS for the many great hunts and memories!"
- Mark of Houston, Texas
---
Request Information
Outdoor Adventure Specialists is a full service booking agency which prides itself on honesty, integrity, and proficiency. Let Outdoor Adventure Specialists take the uncertainty out of your next Muskox Victoria Island adventure.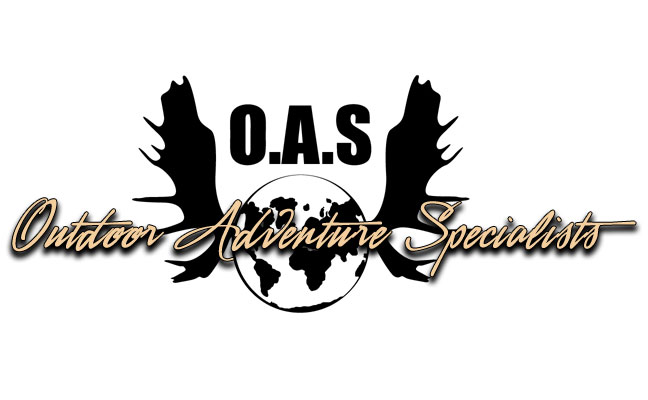 Outdoor Adventure Specialists
715 Riverside Ct
Harrisburg, PA 17112
Owner: Chris Muller
Phone: (215) 290-2099
Email: cmuller@oashunts.com