Muskox Greenland

The largely untouched and frozen island of Greenland offers hunters amazing scenery, incredible adventure and abundant wild game. One sight of the northern lights dancing above the mountains of Greenland will leave you in awe. Trips to the icecap and small towns take you back to when times were simpler and life wasn't as easy. The two huntable big game species of Greenland are Greenland Muskox and Central Barren Ground Caribou/Reindeer. Muskox hunting can be conducted in the fall and spring months. Caribou are only hunted in during the fall season.
The fall hunt takes place from August through October and is conducted from boats and ATV's. The emerald water and rocky steep terrain make for a scenic and challenging adventure. Fall hunts are typically 3-5 days in length and are commonly hunted in combination with Caribou/Reindeer. Warm heated cabins or heated wall tents are used to put you in the best position to take both species. The guides will help you judge the trophies and plan your stalk. Later in the fall season we utilize helicopters to access remote camps where we harvest some larger Muskox trophies and unhunted Caribou.
The spring hunt takes place in March and April by using ATV's and snowmobiles. This is truly an arctic adventure. The winter scenery is worth the trip alone but the hunting is fantastic. Muskox are plentiful but will amaze you how quickly they can climb mountains and out of harms way. This trip includes the opportunity to hunt for Arctic Fox, Arctic Hare and Ptarmigan. A comfortable heated cabin is a welcome site after a long say in the cold and the hot home cooked meals are delicious. OAS will help you with collecting the correct clothing for your trip and the outfitter has spares just in case.
Greenland is a fantastic hunting destination and will surely provide you with an adventure of a lifetime. If a Muskox is on your bucket list or you are looking to complete your Super10, this adventure is perfect for many adventure hunters.
---
Muskox Greenland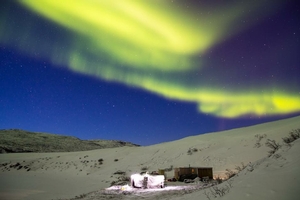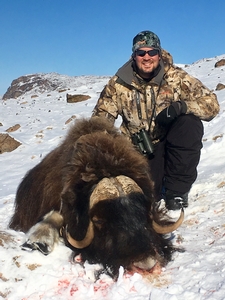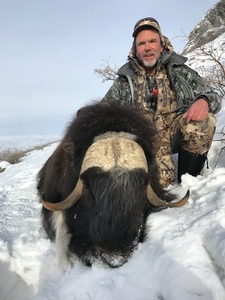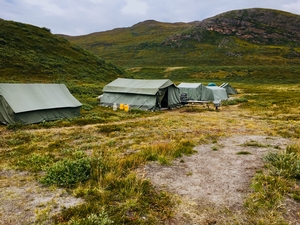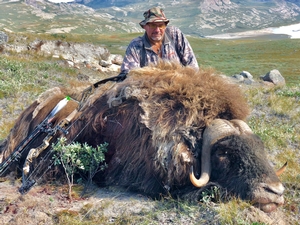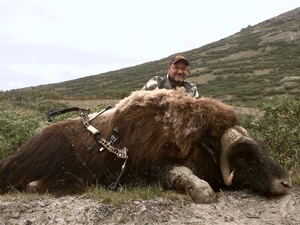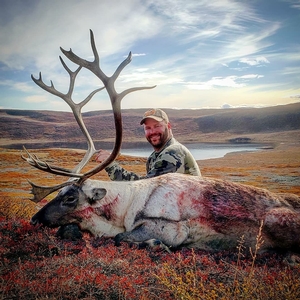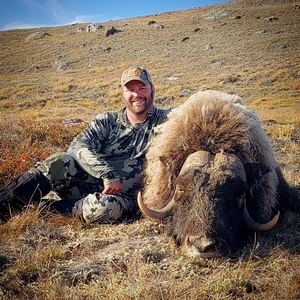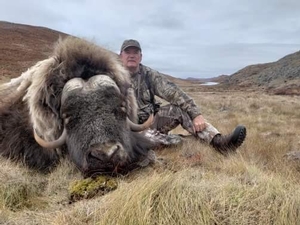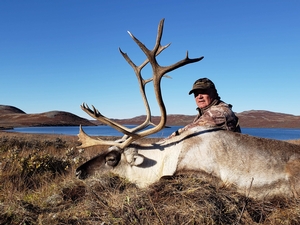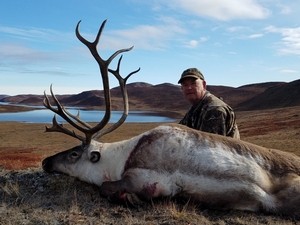 ---
Testimonials
Worked with Chris Mueller of OAS to set up an archery elk hunt in La Cueva New Mexico. Guides he set me up with were highly experienced and intimately knowledgeable of the area. I was scheduled for a 5 day hunt and tagged out on 3rd day. Guides called in bulls every morning which I attribute to knowing where these elk were. Both guys in camp with me tagged out on bulls as well. On my return flight from New Mexico to Baltimore I was the only hunter out of 10+ guys on the flight with an elk rack as part of my baggage.
- Tom of Mechanicsburg, PA
---
Request Information
Outdoor Adventure Specialists is a full service booking agency which prides itself on honesty, integrity, and proficiency. Let Outdoor Adventure Specialists take the uncertainty out of your next Muskox Greenland adventure.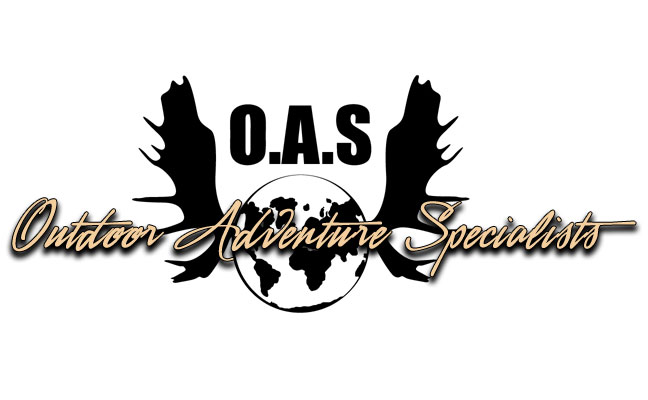 Outdoor Adventure Specialists
715 Riverside Ct
Harrisburg, PA 17112
Owner: Chris Muller
Phone: (215) 290-2099
Email: cmuller@oashunts.com