Mountain Lion Idaho
In north central Idaho at the foothills of the Bitterroot Mountains, the deer and elk winter in the valleys surrounding a large reservoir. The vast wilderness surrounding the reservoir holds a large population of trophy class lions. Each year this area produces Pope & Young trophies and a few that make Boone & Crockett. With limited pressure and plenty of food for the lions, this outfitter consistently guides nearly 100% success for his clients. The snow that pushes the game into the area also allows you to locate the track of a big tom lion. The outfitters well trained and seasoned hounds will take off on the trail looking to tree the lion who made the track. Once the cat is treed, you will have the opportunity to make a well placed shot with firearm or archery gear.
This family run outfitting business has been chasing lions in this valley for many years. The outfitter trains and runs his own hounds all year to make sure they are fully prepared for your hunt. Hunts can be 6 or 7 days in length and include home style meals and lodging. You will be treated as a member of their family during your stay. Airport pick up at Lewiston, ID is also included.
Lion hunts start on December 1st and usually go until late March. This is a physical hunt that requires prior training, special gear, and mental toughness. O.A.S. will assist you with all aspects of your lion hunt.
---
Idaho Mountain Lion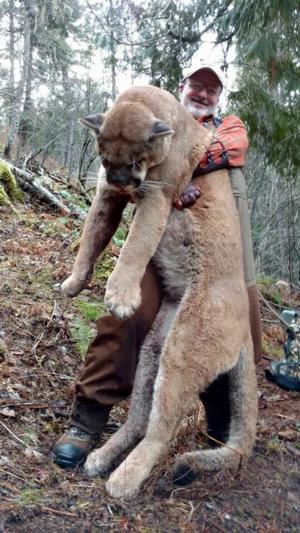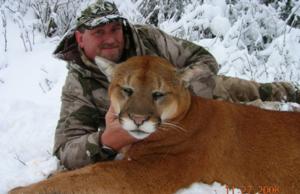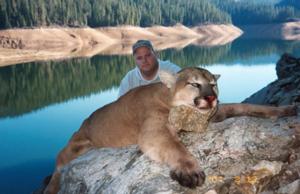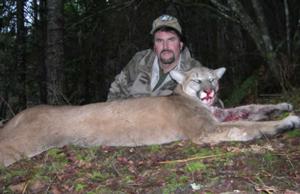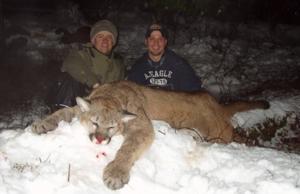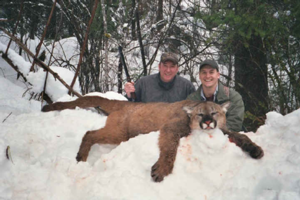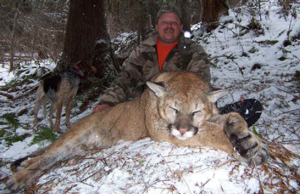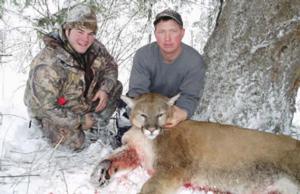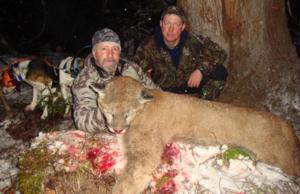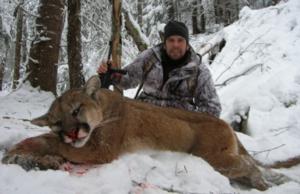 ---
Testimonials
I took my first bull elk on September 7th 2014 after 5 tough days of hunting. OAS is responsible for setting the whole hunt up and walking me through the licence process. I always look forward to working with OAS and will be booking another adventure in the near future. Thanks Chris for making a dream come true.
- Chuck of Woodbury, New Jersey
---
Request Information
Outdoor Adventure Specialists is a full service booking agency which prides itself on honesty, integrity, and proficiency. Let Outdoor Adventure Specialists take the uncertainty out of your next Mountain Lion Idaho adventure.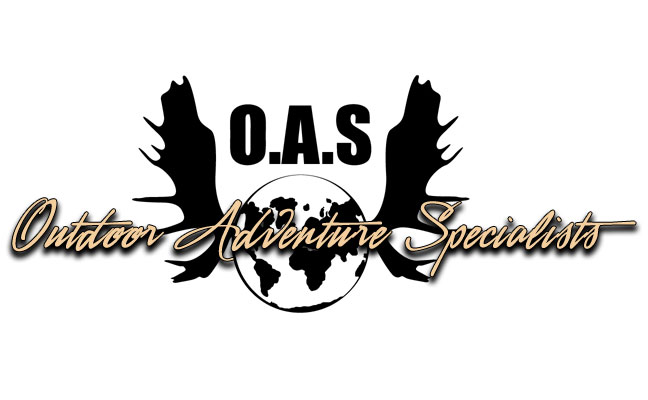 Outdoor Adventure Specialists
715 Riverside Ct
Harrisburg, PA 17112
Owner: Chris Muller
Phone: (215) 290-2099
Email: cmuller@oashunts.com