Grizzly Bear British Columbia
The word Grizzly immediately conjures the thought of supreme predator, king of the wilderness, and big bear with a bad attitude! When hunting specifically for large inland Grizzly bears you need to hunt where they live in high numbers. Northern B.C. has a large population of trophy Grizzly bear that can make for an exciting mountain hunt. This outfitter utilizes planes and horses to access remote areas of the 5,000 square mile hunting area. You and your experienced guide will spend time glassing berry filled mountain sides and large open flats to find a bear worthy of a stalk. A mature boar Grizzly will square 7-8 feet and weigh from 500-700 lbs. The bears in this area have beautiful coats and can be found in a wide range of brown shades with quite a few true silvertips. This family run operation has been in business for many years and built their reputation on providing a quality hunt and adventure. Arrive to hunt as clients, but leave as lifelong friends!
Hunting such a game rich area during the fall months makes this adventure the perfect opportunity to combo your Grizzly with Moose, Elk, Caribou, Wolf, Black bear, and even Stone Sheep. The 14 day hunt allows you to hunt many different areas and follow the freshest sign. The Grizzly hunt can also take place during the spring months and be combined with Black bears. Fall and spring hunts offer different challenges and advantages which equally make an exciting mountain adventure. The area has limited licenses and is typically booked well in advance. Contact O.A.S. to plan your dream Grizzly bear hunt today!!
Check out our outfitter's Canada Moose, Rocky Mountain Elk, Mountain Goat, and Stone Sheep hunts.
---
British Columbia Grizzly Bear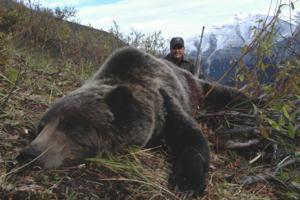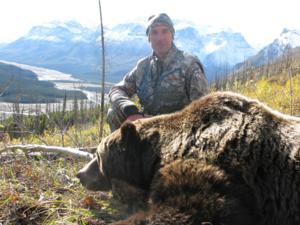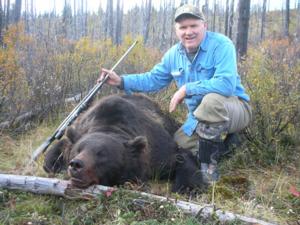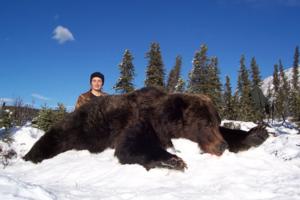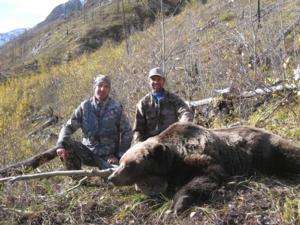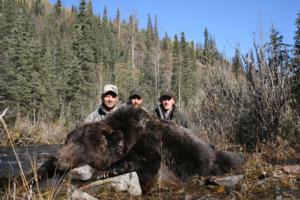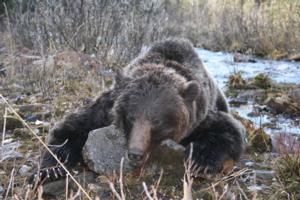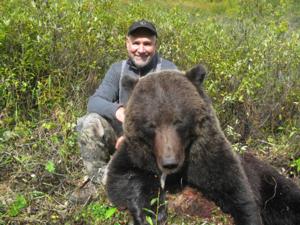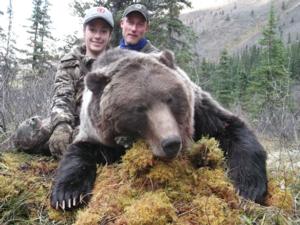 ---
Testimonials
This was my first time booking a hunting trip and wanted it to be something special for my son Myles . Chris made the whole process simple from start to finish and helped me navigate all the paperwork, permits, etc. We booked the New Zealand Red Stag hunt and it was everything Chris said it would be and more. The staff did a superb job at making us feel welcome and relaxed at camp. More than just the hunt I wanted a place with nice accommodations and great food and they delivered. Our guide made sure we had a great time and help us find a nice Red Stag and Arapawa Ram. I would highly recommend using him for his experience. Thank you Chris for all your help in making this hunting trip go smooth and I would recommend using OAS for your next hunting Adventure.
- Dwayne & Myles of Newmanstown, PA
---
Request Information
Outdoor Adventure Specialists is a full service booking agency which prides itself on honesty, integrity, and proficiency. Let Outdoor Adventure Specialists take the uncertainty out of your next Grizzly Bear British Columbia adventure.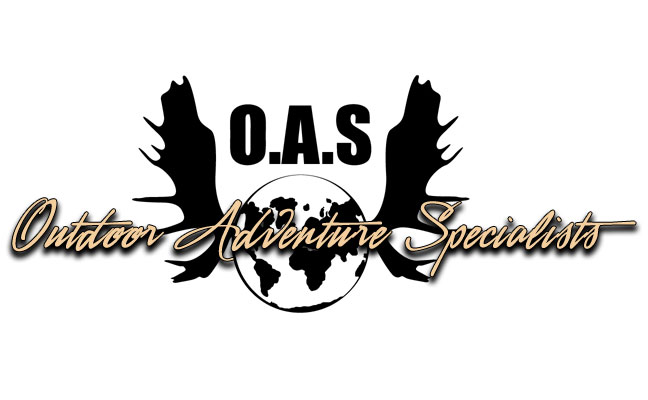 Outdoor Adventure Specialists
715 Riverside Ct
Harrisburg, PA 17112
Owner: Chris Muller
Phone: (215) 290-2099
Email: cmuller@oashunts.com