Brown Bear Alaska

The game management units on the southern peninsula of Alaska offer the best monster coastal Brown Bear hunting in the United States. This peninsula is spotted with extinct volcanoes and encompasses thousands of square miles of wilderness. The streams that run throughout this vast land are littered with high protein salmon which is the Brown bears favorite meal. Durig the spring season you will spend many hours glassing berry covered hill sides and winding coastal streams and beaches. Once a shooter bear is spotted your stalk will begin. Camp will consist of a large comfortable tent and home cooked meals. A gear list will be provided as there is some specialty gear for this adventure.
The outfitter will get you close to these massive dangerous animals to ensure the most memorable hunting experience. This 10 day hunt will be spent looking over many trophy Brown bears. Wolves and Moose are also commonly seen. If you want the ultimate Coastal Brown bear hunt, let O.A.S. put together your unforgettable Alaska adventure.
---
Alaska Brown Bear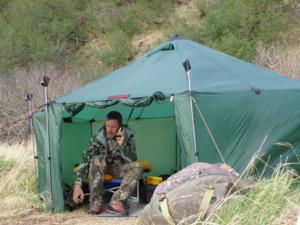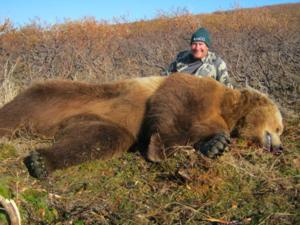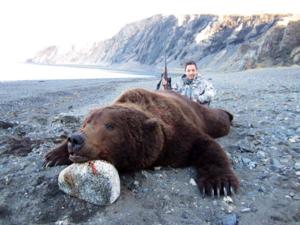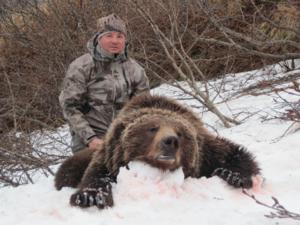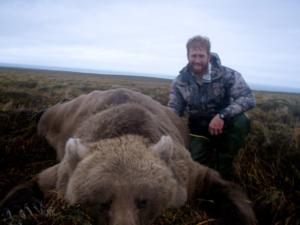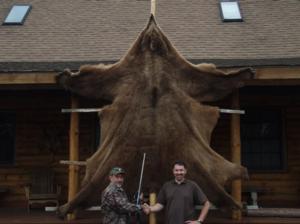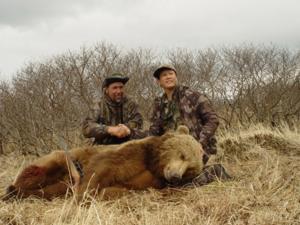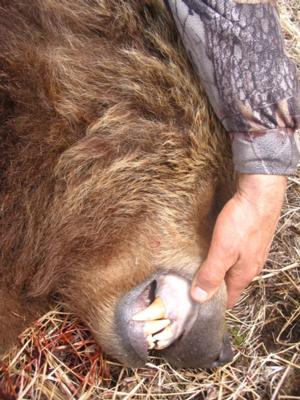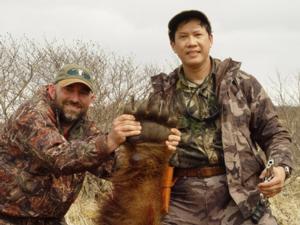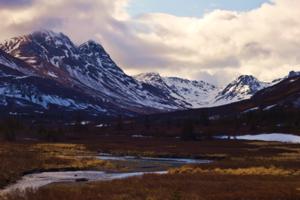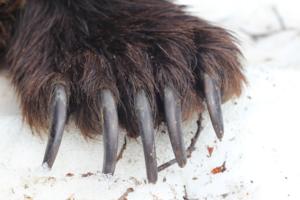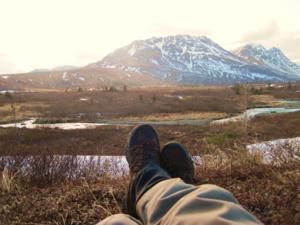 ---
Testimonials
My Husband and I booked our honeymoon adventure through OAS two years ago. I knew that I was marrying a man who loved to hunt and he knew I wanted an unforgettable experience. We were not the easiest clients to work with; we wanted the hunt of a lifetime. A few things OAS was able to do for us: My husband wanted a great hunt, good food, and to stay within a budget. I asked for a lodge with pet-friendly accommodations, I wanted to hunt with my husband in a stand (not in a ground blind), and I wanted to use my bow. OAS was able to find a hunt that encompassed all of the things we wanted: a great lodge with 3 amazing meals provided every day, a company who accepted our small pets, and a guide willing to accommodate such a 'needy girl'. I had the time of my life on this hunt! The week of our hunt I got the first kill and ended up with the largest bear of the week. I cannot image a more amazing experience to share than going to Canada and bringing home two Black Bears. Most couples bring home a few souvenirs and pictures from their honeymoon, we have two beautiful trophies mounted in our cabin that remind of us the amazing experience every day. Our hunt was great, our guides were the best, and all our travels were eased with the guidance we received from OAS. I can truly say that working with OAS has been our pleasure and we would recommend working with Chris to everyone!
- Saren & Derek of Dexter, Missouri
---
Request Information
Outdoor Adventure Specialists is a full service booking agency which prides itself on honesty, integrity, and proficiency. Let Outdoor Adventure Specialists take the uncertainty out of your next Brown Bear Alaska adventure.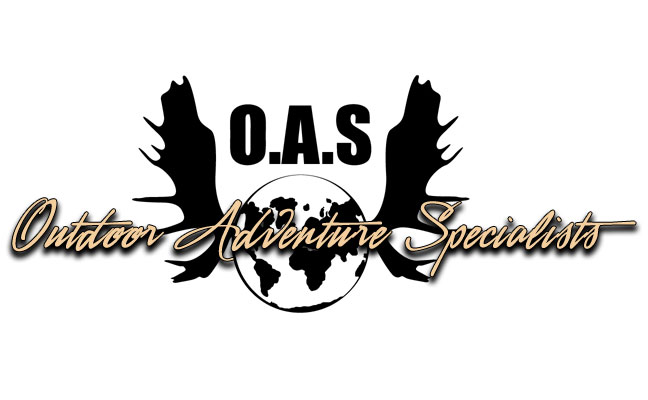 Outdoor Adventure Specialists
715 Riverside Ct
Harrisburg, PA 17112
Owner: Chris Muller
Phone: (215) 290-2099
Email: cmuller@oashunts.com