Black Bear Alaska
The shorelines of Alaska are home to the largest population of trophy class Black bears in the world. This coastal rain forest gets between 120 and 200 inches of precipitation per year. The coastal islands are covered with spruce/hemlock/cedar forest, with miles of rocky beaches and many bays, tidal flats and rivers, while the mainland's geography is made up of beautiful fjords, low alps, glaciers and fewer larger rivers. This outfitter has a large guide use area that allows him to put clients on basically unhunted bears. The combination of a great area and a hard working outfitter creates the opportunity to take large 6-7' black bears annually.
Spring Black bears can be hunted on Prince of Wales Island or the mainland. Hunts will be conducted from a cabin or beach tent camps where home cooked meals are provided daily. You will utilize a small boat to glass the shorelines and tidal flats looking for feeding bears. You can also drive major logging road systems to spot bears feeding in the recent timber cuts and along the road. Spot and stalk is the only method to hunt these bears. The outfitter has personal experience guiding both archery and firearm clients. A vessel-based hunt is also offered. You will catch fish, fresh shrimp, and watch whales up close!
The spring season starts in late April and runs into June. Fall hunts are also available and can be easily combined with your Sitka Blacktail or Mountain Goat hunt. Brown bear tags are sometimes available to add to your spring bear hunt. This is truly an Alaska adventure. If you want to kill a giant Black bear with a gorgeous hide, then this is the outfitter to make that dream a reality!
---
Alaska Black Bear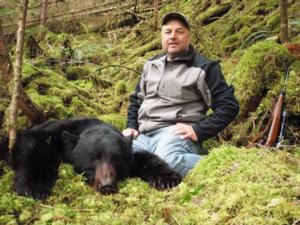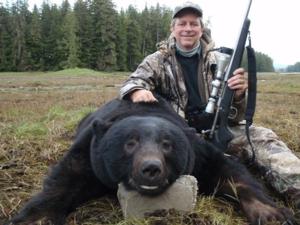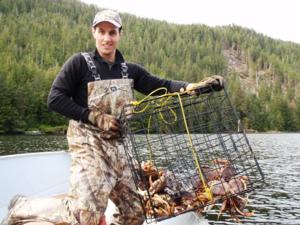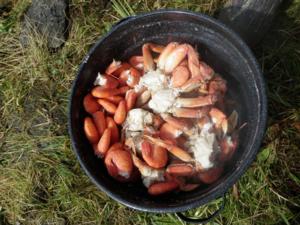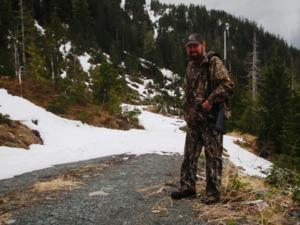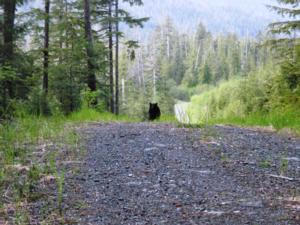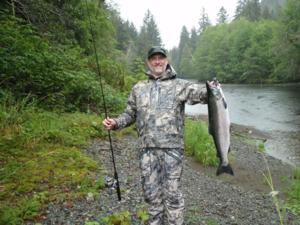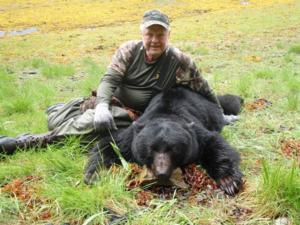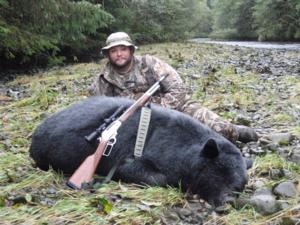 ---
Testimonials
"I booked my first major hunt with OAS and ended up taking a 55" bull moose in Newfoundland! I have since gone on 3-4 trips a year that Chris has arranged for me and I have yet to be disappointed. Chris always works hard to send me on hunts that have been very successful, and does so to accommodate my busy schedule and budgets. I am grateful to OAS for the many great hunts and memories!"
- Mark of Houston, Texas
---
Request Information
Outdoor Adventure Specialists is a full service booking agency which prides itself on honesty, integrity, and proficiency. Let Outdoor Adventure Specialists take the uncertainty out of your next Black Bear Alaska adventure.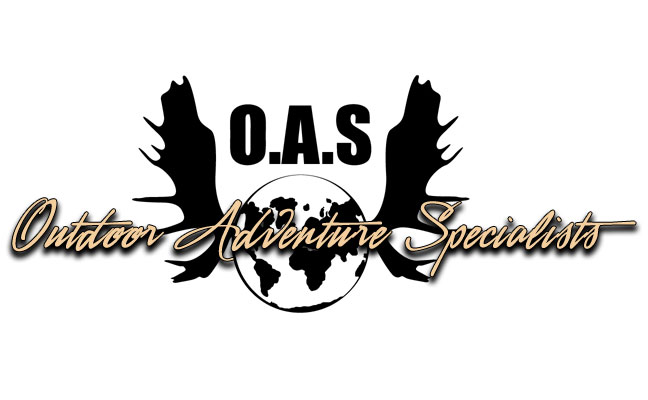 Outdoor Adventure Specialists
715 Riverside Ct
Harrisburg, PA 17112
Owner: Chris Muller
Phone: (215) 290-2099
Email: cmuller@oashunts.com