Bison Colorado
The large sweeping sage covered valleys outside the beautiful city of Colorado Springs are home to the American Bison. The hunts take place on over 200,000 acres of property shadowed by Pikes Peak and is the perfect terrain for hunting these iconic animals of the west. The outfitter utilizes vehicles, UTV's, and snowmobiles to move throughout the property from glassing area to glassing area in search of these 2,000 lb. beasts.
Hunting starts in mid-December and runs through February for the best hair condition. A beautifully picturesque lodge is used for your home and base camp for the hunt. The home cooked meals will fill you up and keep you warm on those cold days on the prairie. Local meat processing is available at additional cost.
---
Colorado Bison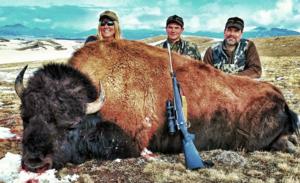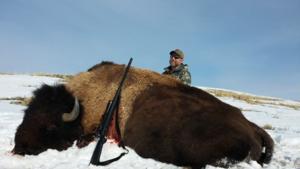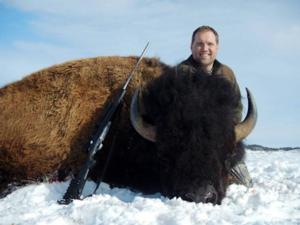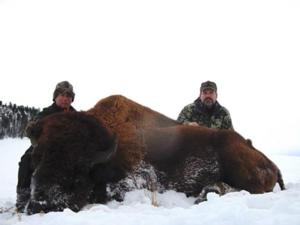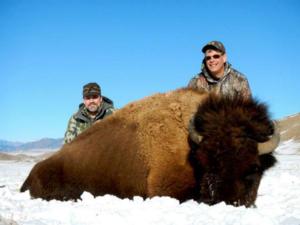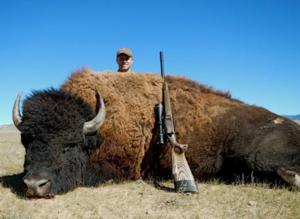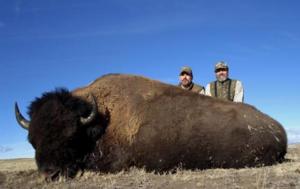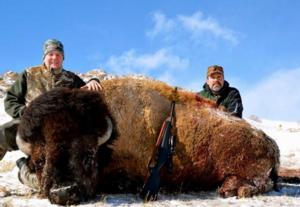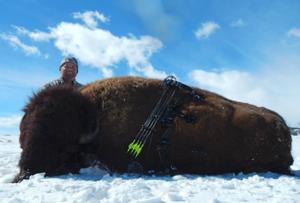 ---
Testimonials
This was my first time booking a hunting trip and wanted it to be something special for my son Myles . Chris made the whole process simple from start to finish and helped me navigate all the paperwork, permits, etc. We booked the New Zealand Red Stag hunt and it was everything Chris said it would be and more. The staff did a superb job at making us feel welcome and relaxed at camp. More than just the hunt I wanted a place with nice accommodations and great food and they delivered. Our guide made sure we had a great time and help us find a nice Red Stag and Arapawa Ram. I would highly recommend using him for his experience. Thank you Chris for all your help in making this hunting trip go smooth and I would recommend using OAS for your next hunting Adventure.
- Dwayne & Myles of Newmanstown, PA
---
Request Information
Outdoor Adventure Specialists is a full service booking agency which prides itself on honesty, integrity, and proficiency. Let Outdoor Adventure Specialists take the uncertainty out of your next Bison Colorado adventure.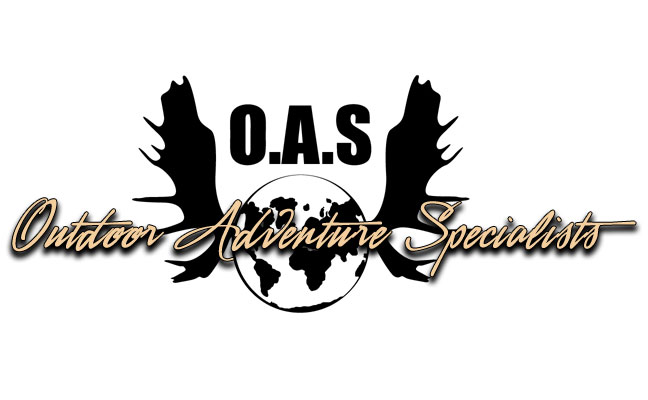 Outdoor Adventure Specialists
715 Riverside Ct
Harrisburg, PA 17112
Owner: Chris Muller
Phone: (215) 290-2099
Email: cmuller@oashunts.com